We learned last year that Snap is "a camera company"—but perhaps soon, it's also going to be a fitness company.
A new patent awarded to Snapchat's parent company today, Nov. 7, suggests that the company may include step tracking into its app. The patent outlines a potential new feature for Snapchat, where users agree to let the app use their phone's sensor data to track their step count, "on a periodic basis."
Rather like how Snapchat users can currently overlay how fast they're traveling or how high up they are using filters that tap into their phone's GPS, the new function would let them add how many steps they've currently walked to their snaps, according to the patent filing.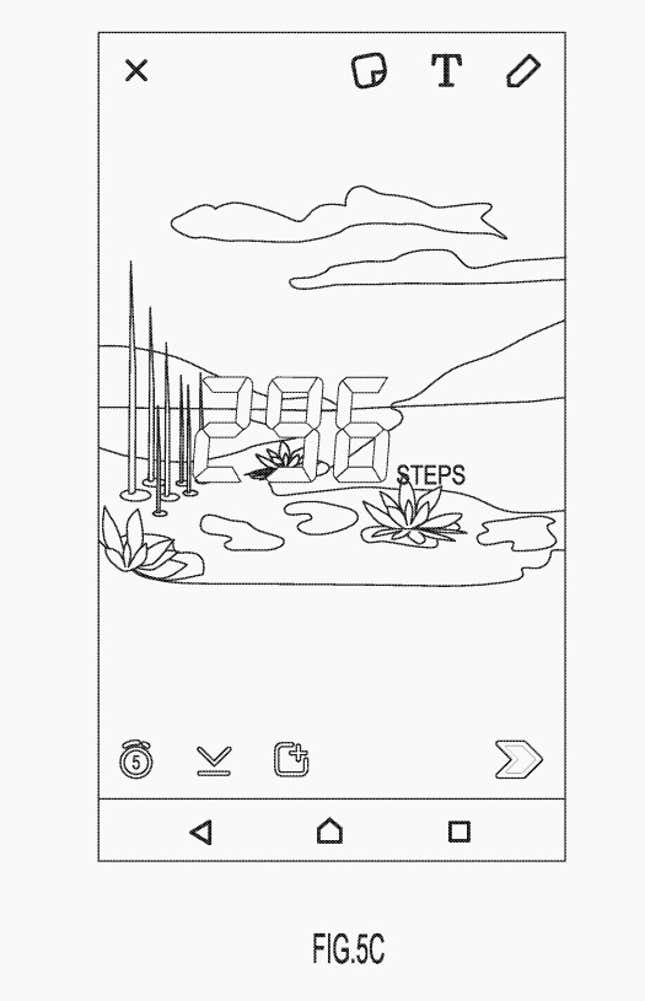 The app would also let users compare with their friends how many steps they've taken. If they are among the top three of their friends, they would be able to include "a unique graphic, such as a trophy with a blue ribbon," according to the filing.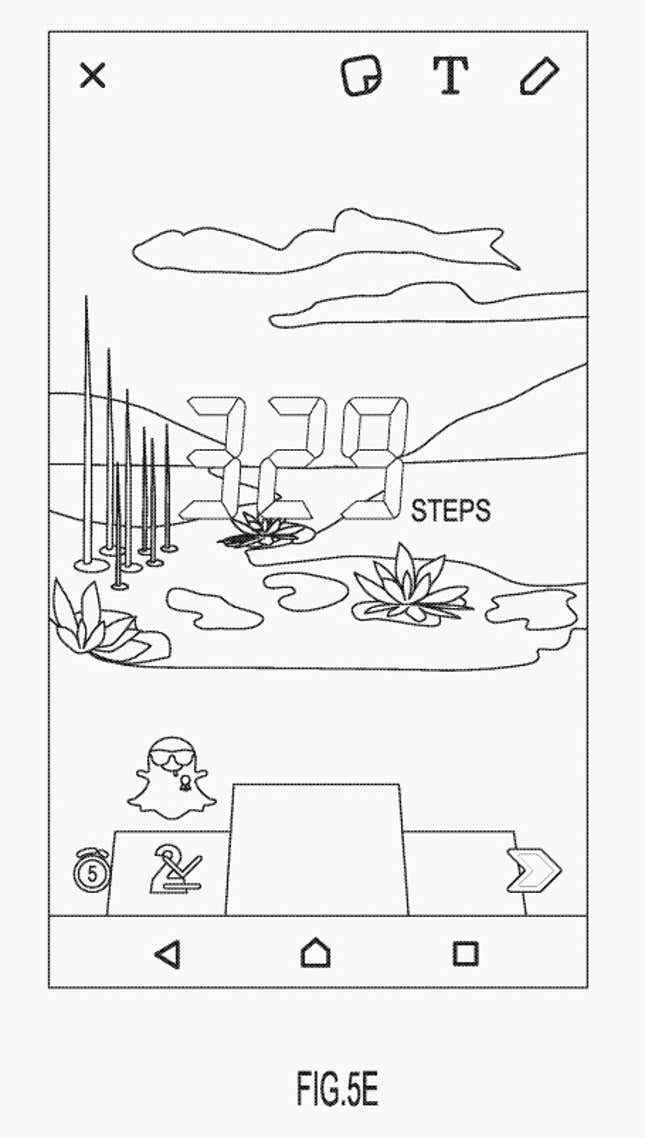 The patent also suggests that users would also be able to set a "daily step count threshold (e.g., 5000 steps per day or 10000 steps per day)," much like smartwatch wearers or those that use the built-in step-tracking capabilities on modern smartphones can.
There's no guarantee that Snap will implement this service—and the company declined to comment on its plans for the patent—but it could be a useful addition to the app.
Snapchat has struggled for profitability since going public earlier this year (it reports its third-quarter earnings later today), and one of its strongest pitches to advertisers is how long its users spend with its app. Snap told Quartz in September that the average user spends 30 minutes per day with the app, three minutes of which is just spent playing with filters. So the more time it can keep users trying out new features, the more chances it has to engage them with advertising.
But it's unclear whether a social fitness tool—something other apps have as their sole reason for being—will be the thing that could keep Snapchat users from leaving for other platforms like Instagram.