Since 1890, the Census Bureau has been asking people what language they speak in their private homes, a nod to the fact that the US has long been a linguistic melting pot (despite the many local efforts to stamp English as an "official" language of some kind). As the country's demographics have been changing, the share of Americans who don't speak English at home has been rising: In 2000, these households made up 17.9% of the population. By 2007, it was 19.7%. As of the latest data, from the 2011 American Community Survey, the share is now 20.8%—fully one-fifth of all people living in the US.
That's about 60.6 million people, all of whom the Census Bureau has just plotted on a useful map of where America's many languages are spoken (bring your patience if you click over to the tool itself; it's a little fluky). The map shows not just the ubiquity of Spanish-language households, but also the geography of historic immigrant communities from all over the world that lend some cities their distinctive, international culture.
About two-thirds of all those people speak Spanish at home, as seen below (each dot represents approximately 10 people):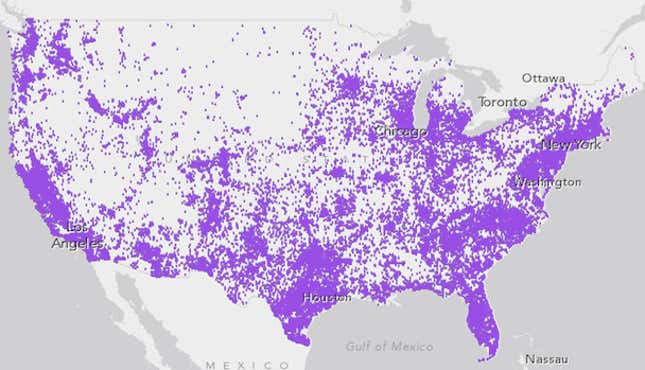 And this is the map of people who speak Spanish at home and also say that they don't speak English "very well." (Important side note: Even as the U.S. share of households that don't speak English at home has grown in number, the percentage of people in the U.S. who speak English proficiently has remained fairly steady.)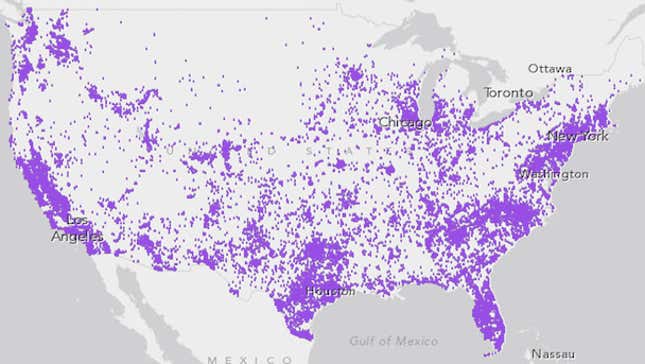 This data, now collected annually in the American Community Survey, is used to identify local areas required to offer language-assistance services under the Voting Rights Act, as well as to allocate federal educational resources to communities with students in particular need of English-proficiency help.
The geography of other languages looks quite different. Here's French Creole: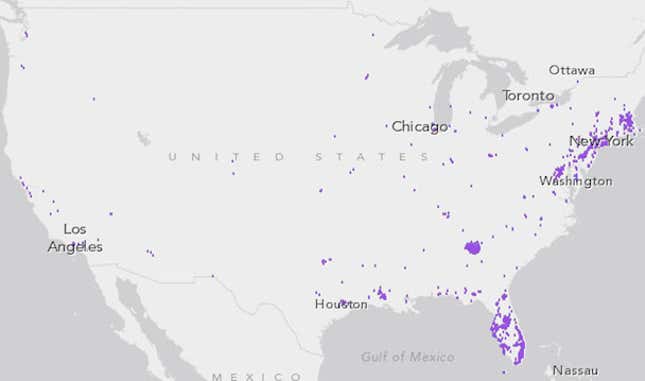 And Chinese: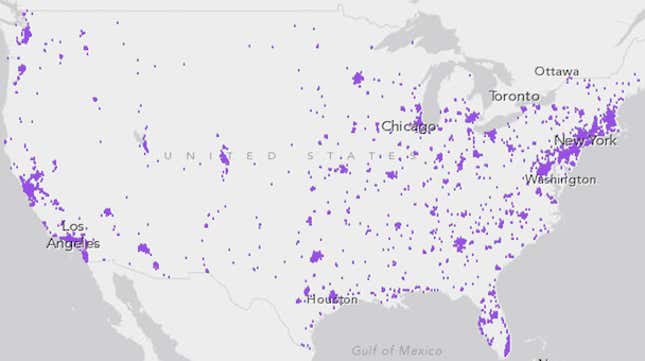 Zoom in further, and several cities clearly appear as hubs of foreign-speaking communities. Here are people who speak Japanese at home in the Seattle area: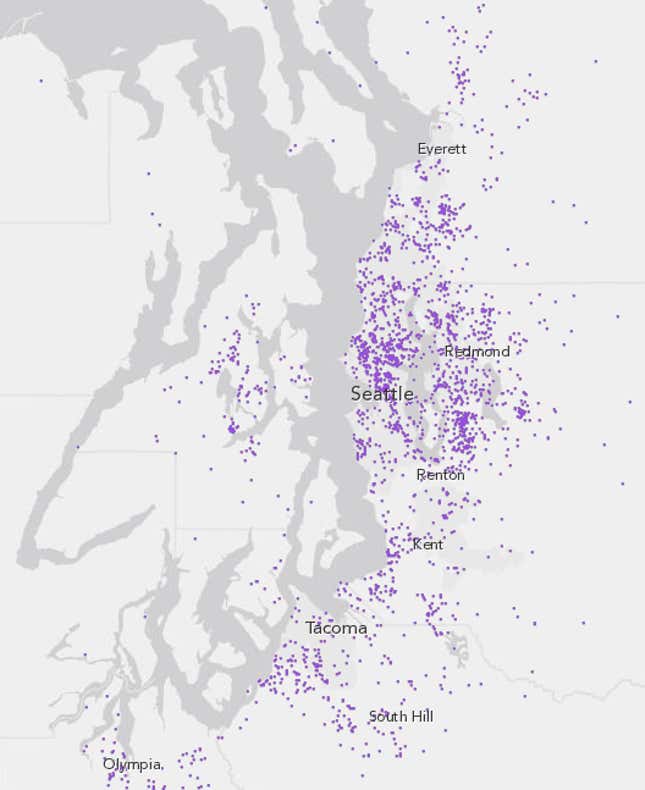 Persian-language households around Los Angeles: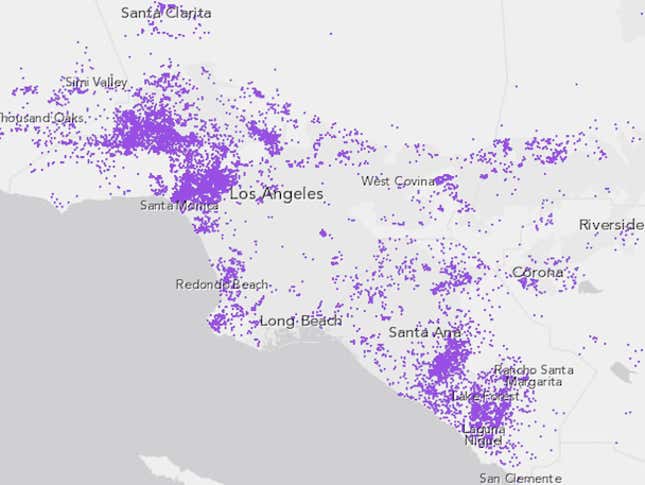 Polish in the Chicago area: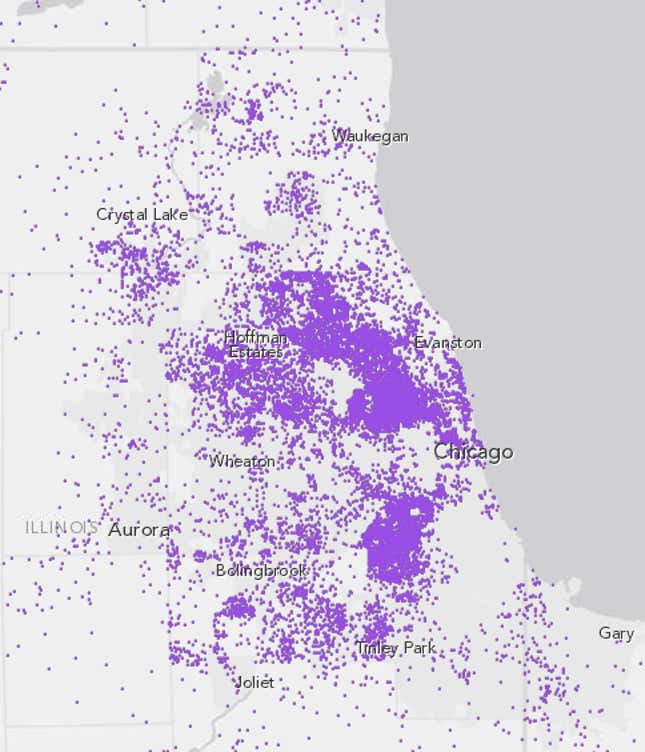 And Arabic around Detroit: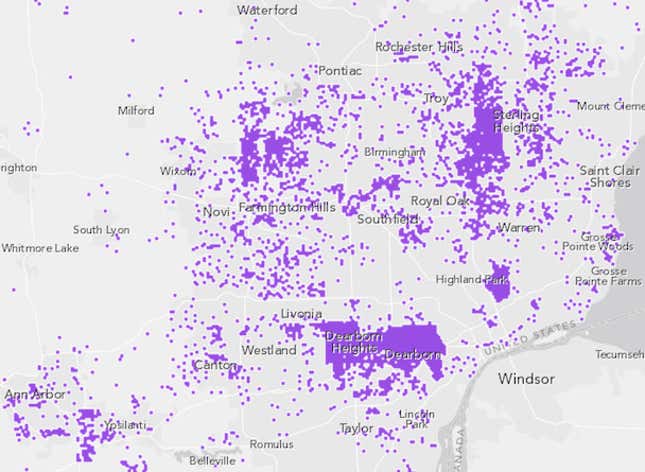 Emily Badger is a staff writer at The Atlantic Cities.
This originally appeared at The Atlantic Cities. More from our sister site:
Why San Francisco may be the new Silicon Valley 
This amazing new map charts 'moments' rather than places