There was a time, in the mid-1980s, when busting out a massive camcorder to record life's more precious moments, was a big deal. The machines were expensive, heavy, and tough to operate. Mercifully, the cameras got smaller, then the advent of the smartphone allowed anyone to record and share videos at any time, wherever they were. Now most consumers wouldn't consider buying a separate video camera, their smartphone is all they need. But perhaps a new era of camera gadgets is upon us.
Over the last few years, a proliferation of 360-degree video cameras have hinted at a future where we can all capture immersive content as easily as we can record regular videos today. Many of these early cameras have been difficult to use, have struggled to produce high-quality video, or haven't made it easy to edit their videos. A new camera, from Rylo, a new startup staffed by ex-Apple and Instagram employees, aims to fix that.
Quartz spent the last week testing the camera, which is available now for $499. It's a beautifully designed, easy-to-use 360-degree camera, with excellent editing software. It's probably the best camera of its ilk that I've tested. But the question remains: Do you need a 360-degree camera?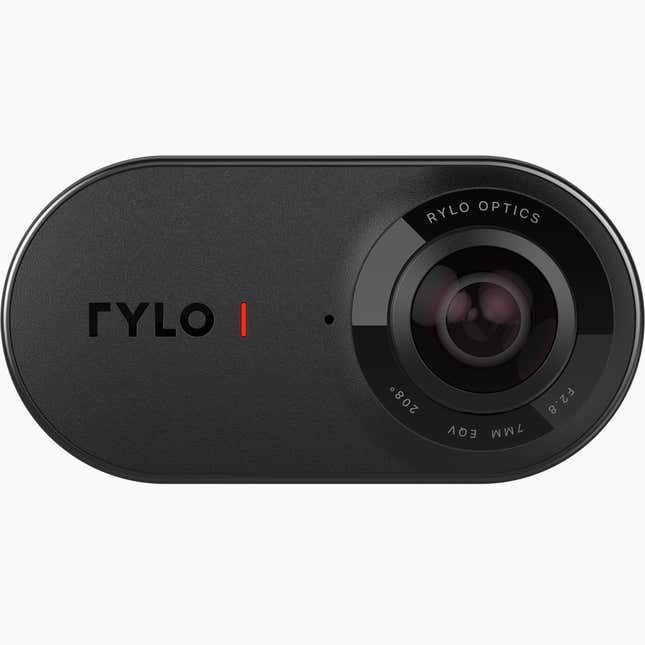 The answer seems pretty simple. If you love new gadgets, then yes, this is a great way to capture life like never before. But for everyone else, it's going to be like deciding whether a camcorder was a necessary device in the 1980s. If you want to make immersive videos of family gatherings, weddings, vacations, baptisms, Bar Mitzvahs, cookouts, or any other memories you want to capture in as much detail as possible, then a 360-degree camera makes sense for you. But for many, it's likely that they'll be able to wait until technology like this is built into their smartphones, given the high cost of entry right now.
For those that want a 360-degree camera, however, Rylo's is a solid choice. It's a compact package with a considered design. The company decided not to rely on shaky wifi or Bluetooth connections, instead requiring videos to be downloaded from the camera to a smartphone through a cable. This means video transfer is about as quick as possible, taking only a couple minutes to download high-resolution videos to the company's app, which makes editing videos on the fly a breeze.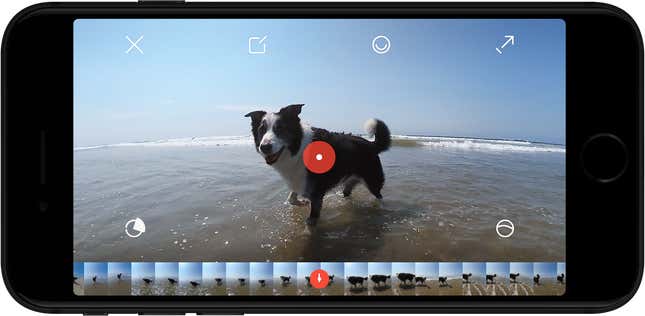 Rylo's iPhone app is intuitive as well: you can tap anywhere in the video to lock the focus on what's on the screen, or tap on any object (or person) to keep focus on it as the video progresses. Adding multiple focal points to a video, and exporting it as a regular video (instead of a 360-degree one) gives the effect that you've created something that would've traditionally required a professional film crew, a special camera on rails, and a very good editor. Through a combination of Rlyo's impressive image stabilization and computer vision software, you can make similar shots in a matter of minutes.
Unlike the camcorders of old, Rylo's camera slips easily into a pants pocket, and has a microSD memory card slot that can be expanded up to 256 GB (it comes with a 16 GB card), meaning you can take this camera everywhere, and record just about anything. It's just whether that luxury is worth $500 on top of the cost of your smartphone.
Over the week playing with Rylo, I didn't really find anything to shoot. I didn't have any interesting evening plans, I wasn't doing anything fun over the weekend—I just had a regular week. I took one video of me walking around the Quartz office, and another of my apartment. I shared one to Facebook, and got seven likes.
So for me, as great as a product like this might be, I just don't think I lead an interesting-enough life to necessitate buying one.