Well this is unexpected.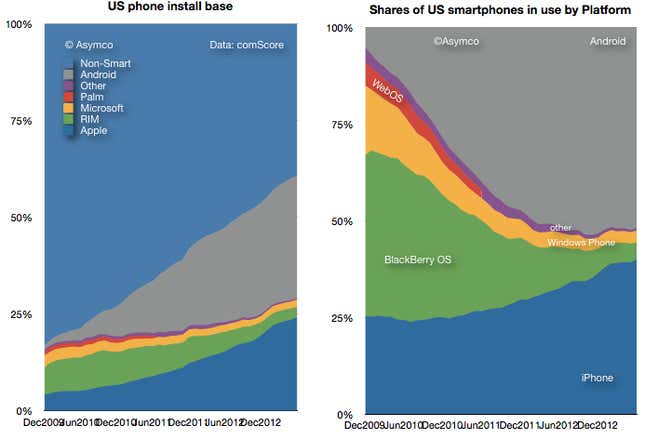 As revealed by mobile analyst Horace Dediu of Asymco, for the first time ever, the absolute number of Americans using Android smartphones appears to have declined slightly (by less than a million) from May to June of 2013. He bases this conclusion on data from ComScore, and while the decline is probably within the margin of error of the survey, it is part of a longer term trend in which Android's market share in the US has flatlined. Over the past six months, 11 million new iPhone users were minted in the US, compared to 6.6 million new users of Android phones.
This is interesting because it's in direct opposition to the worldwide trend, in which Asia especially is adopting Android to the virtual exclusion of Apple's devices.