Hong Kong police landed their biggest cocaine bust of the year over the weekend, netting some 24 kg of white powder hidden in carpet squares carried by a man flying from South America. It's been a busy year for Hong Kong authorities, who have already seized more than twice the amount of narcotics than the year before.
While police contend the haul is a sign of their increased vigilance and improved detection methods, the arrests are increasing fears that Hong Kong has become a drug-running hub for China, where drug use has boomed in recent years as links to the outside world have increased and a booming economy has given many citizens disposable income for the first time.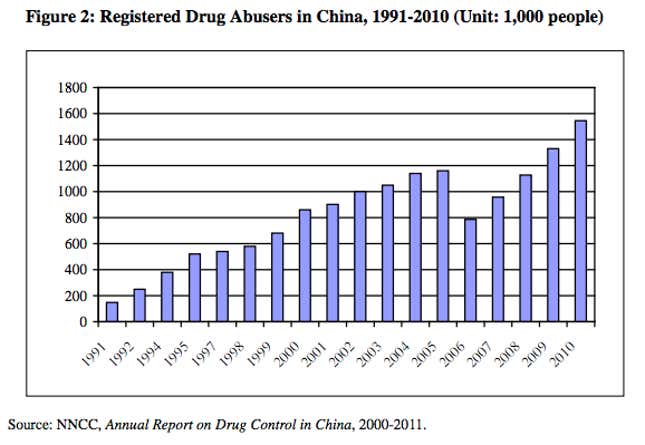 Hong Kong has relatively lighter sentences than China for drug convictions—life in prison, versus death—which may be causing a jump in audacious attempts to bring drugs through the special administrative region instead of the mainland. Hong Kong seizures of cocaine, a drug for the newly wealthy, have risen dramatically in recent years (pdf, pg. 7)—600 kg in 2010, then 800 kg in 2011. Figures for 2012 have not been released, but police found 649 kg in a single shipping container in July of last year, their biggest bust ever.
The variety and creativity of the methods employed by would-be drug traffickers in recent months shows just how difficult it is to be a Hong Kong customs agent.  Here are some attempts that didn't work:
The cocaine handbag
On Monday officials seized 2kg of cocaine in a package from Uruguay  that was "absorbed in some silicone rubber layers concealed in three handbags, two cushions and a wall map."
The cocaine photo album
Earlier this month, authorities arrested two men for trafficking $2.5 million worth of cocaine in the city in what police called a "rare" method: Sheets of absorbent paper were soaked in cocaine and then "hidden between two photographs of plants or stones," Narcotics Bureau senior inspector Cheng Ka-chun told the South China Morning Post. Then the photographs were laminated, and used to make albums that were sent to Hong Kong via airmail.
Cocaine shoulder pads 
In July, customs authorities seized 1,200 grams of cocaine that a 29-year old man flying from Brazil was transporting in "secret compartments" in the shoulders of five jackets he had packed into his suitcase.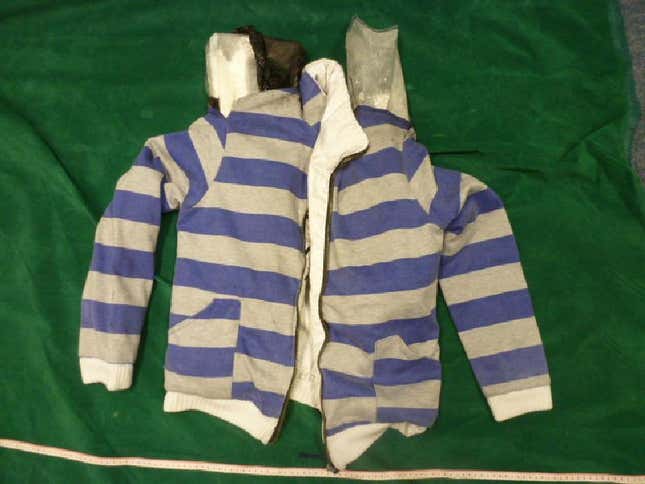 The cocaine doormat
In February, authorities seized 6.6 kg of cocaine transported by a man flying from Argentina that has been soaked in the lining of plastic mats and jackets in his suitcase.