Today Starbucks is opening a new facility in China that will be its largest store in the world. It highlights the coffee company's unexpected success in the country, which is now its second-largest market with over 3,000 stores.
Located in Shanghai, the new outlet measures 30,000 square feet (2,787 square meters) and is called the Starbucks Reserve Roastery Shanghai. It's the company's second such Roastery, with the first launching in Seattle in 2014. The Roastery stores mark the company's attempt to move upscale and add variety to its existing chain.
The Shanghai store, which is twice the size of the Seattle Roastery, will offer coffee beans from over 30 countries that can be roasted on premise and then enjoyed by customers. Some of the beans are from China, like the Yunnan Reserve blend, which will be available only at the store. It will also include three bars where baristas prepare coffee in a variety of different ways (pour over, Chemex, Siphon, Clover), and pastries from Princi, a bakery with outlets in Milan and London.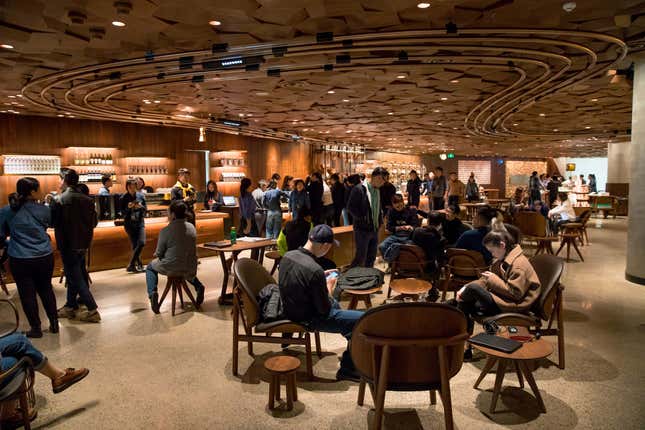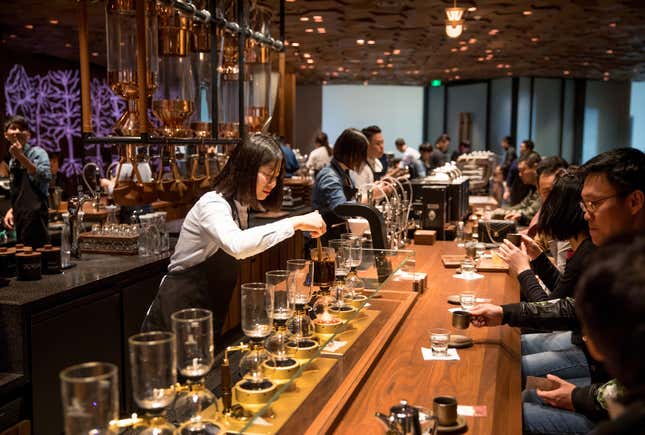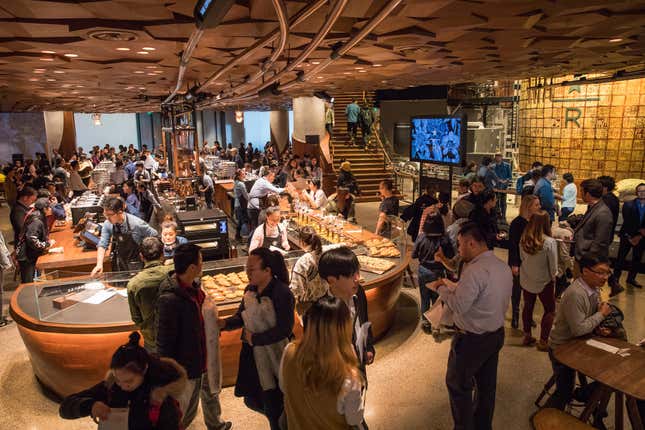 The Shanghai Roastery also features design touches with a Chinese twist. A copper flask at the entrance is covered in traditional Chinese stamps with hand-engraved text. The coffee bar—the largest in any Starbucks store—was handcrafted by a Chinese artist and measures nearly 90 ft (27 m).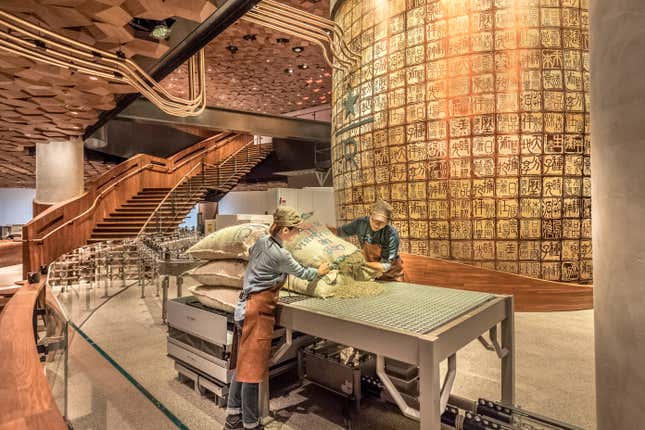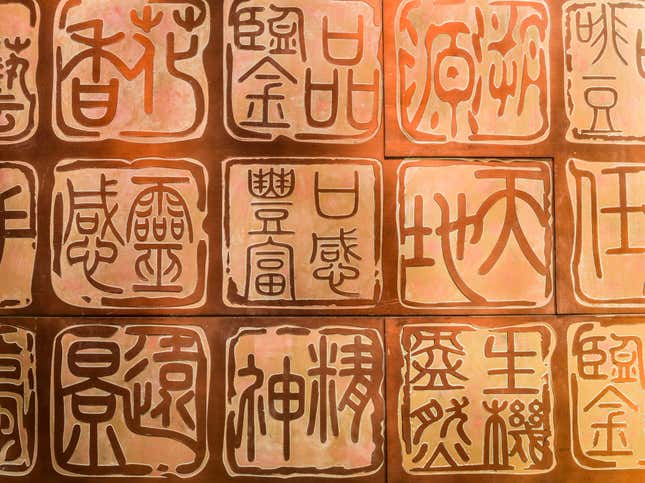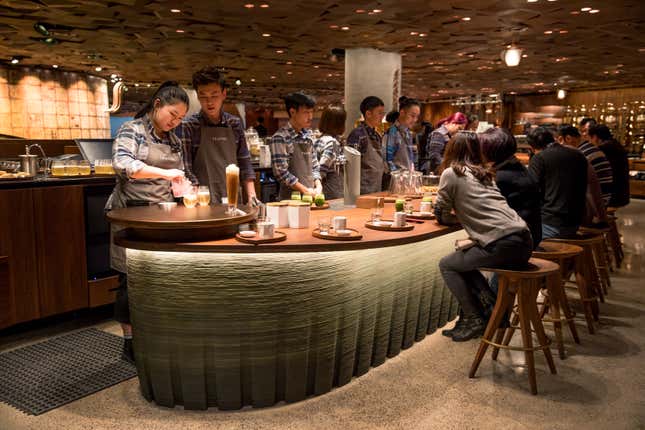 Starbucks has also partnered with Chinese e-commerce giant Alibaba to design an augmented-reality app for the store. Through Alibaba's Taobao app, users who point their phones at an object in the Roastery can learn more about it. Hovering one's phone over the copper cask, for instance, will animate the roasting process.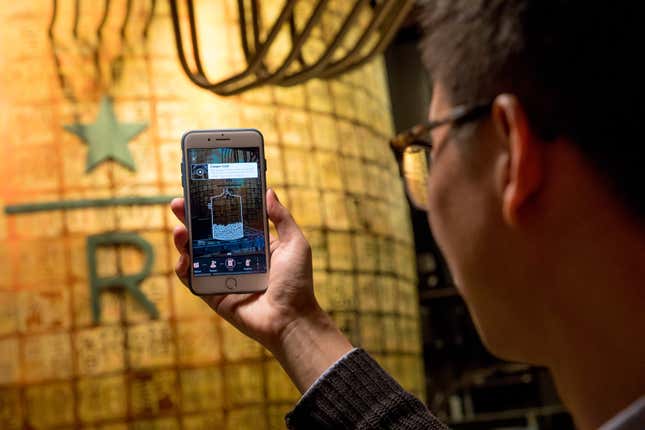 The Roastery is a marker of the company's growth in China. Roughly 10% of its stores worldwide are now in China, up from about 3% in 2009, and Starbucks has managed to capture most of the coffee shop market, which was virtually non-existent when it first arrived in 1999.
Meanwhile, US-based fast food chains KFC and McDonald's have each struggled to keep up with fierce rivals in the country.