Toy shoppers on German Amazon recently discovered they can easily buy modified Lego-style Nazi-era German soldiers with the click of a button.
Type "Wehrmacht Lego" into the search bar and an array of purchase options will pop up (the Wehrmacht was the name for the unified armed forces of Nazi Germany).
The figures—which use use real Lego parts and are compatible with Lego products—are sold through third-party vendors, not Lego, on Amazon Marketplace, Amazon's platform for independent sellers who sell new and used merchandise. Sellers transform traditional Lego pieces into Nazi-era soldiers and tanks with custom parts and painted Wehrmacht insignia such as skulls, the straight-armed cross, and the Reichsadler eagle.
German law bans the use of Nazi symbols outside of the context of "art or science, research, or teaching."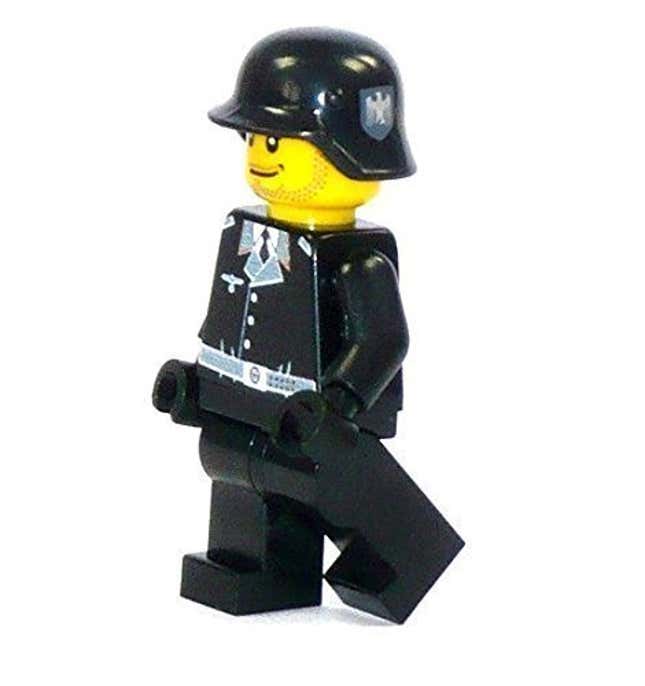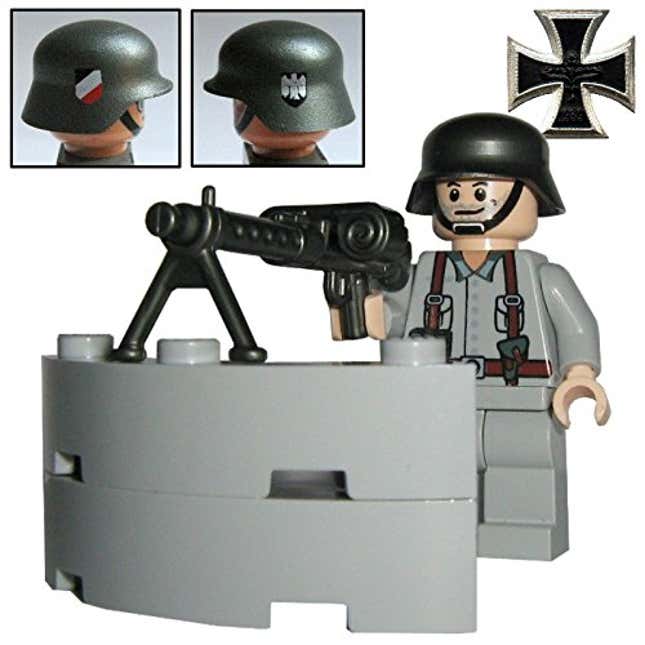 Taking a stand
Manuel Hegel, a father in Germany, was shopping for toys on Amazon and was shocked to discover what appeared to be Lego figures decorated with Nazi symbols. He started an online petition to stop them from being sold.
His petition, which has around 1,500 signatures so far, implores Lego and Amazon to take legal action against third-party sellers who are using Lego parts. "These figures represent the most opposite to the values LEGO stand for," the petition says. "Throughout playing with these figures, children accept the depicted uniforms, weapons, etc. as normal and with that comes an extremely dangerous influential potential on children. After all, these figures are a threat to the good name of LEGO and AMAZON."
Lego said in a statement to the BBC that it "does not in any way sponsor or endorse the product—on the contrary," adding, "in general we take the steps necessary to ensure consumers are never in doubt." The company did not detail any specific legal action.
Since the petition was launched, some of the figures have been removed from German Amazon, though many are still available. The practice is not as rampant on the US Amazon site, though we were still able to find at least one customized Nazi-era Lego set for sale.