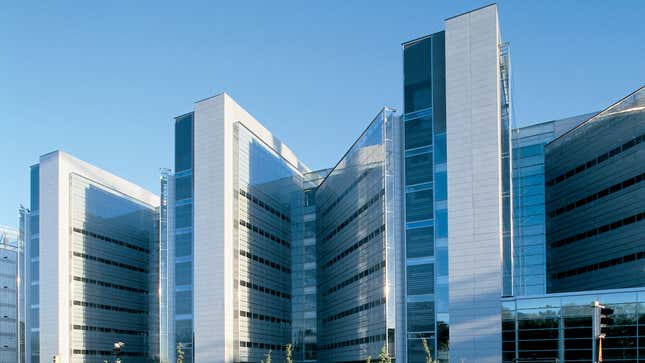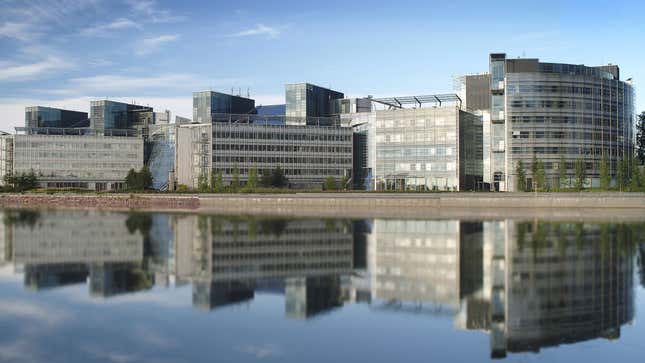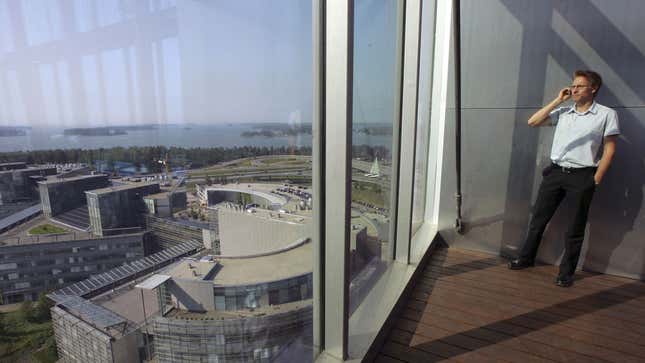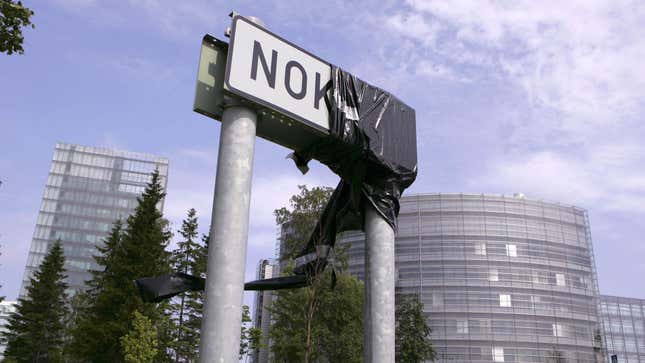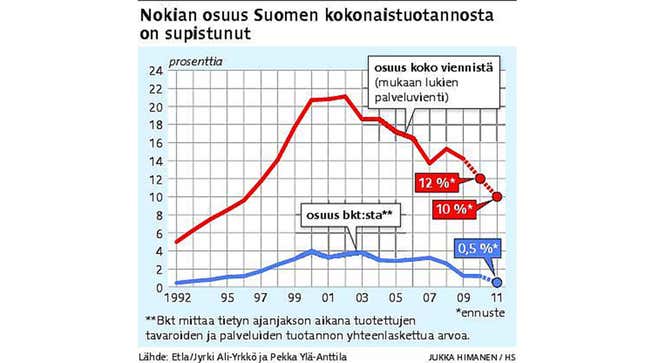 After layoffs and factory closures, cellphone maker Nokia is now considering selling its headquarters in Espo, Finland. The iconic building's proposed sale represents another step in the company's downturn.
"We continue to look at opportunities to sell non-core assets, including real estate properties. It is a common measure by many companies whose core business is not real estate to sell and lease back key properties," a company spokesperson told Quartz in an email. "To be very clear, we have no plans to move our headquarters."
Worldwide Nokia cut about 40,000 employees from its payroll last year, the Helsingin Sanomat, a newspaper in Finland reported. In Nokia's operations in Finland,  the company plans to cut 3,700 jobs.
The building, known as the Nokia House, was created at a different time for Nokia. The modern steel and glass structure overlooks the Baltic Sea giving employees light and views from various sides.  "The leading objective for the design was to build a working environment for the new millennium that could inspire creative thinking and interaction," wrote Osmo Lappo, the prominent Finnish architect, when describing the structure.  The building was created  in a few stages through the 1990s and early 2000s as the company's sales increased and peaked.