The Kremlin was distinctly unhappy about US sanctions placed on Chechen warlord Ramzan Kadyrov and four other Russian citizens on Wednesday (Dec. 20): "We consider these sanctions illegal [and] we consider them unfriendly," spokesman Dmitry Peskov said, adding it was "highly probable" that Moscow would reciprocate.
Kadyrov, on the other hand, claimed to be unfussed about being banned from accessing US financial institutions or entering the country due to his alleged role in "the gross violation of human rights." The leader of the restive Republic of Chechnya, and close Putin ally, has a theatrical flair: he owns a golden gun, a wolf, a tiger, and a white cat called Chanel that may look familiar to James Bond fans. He took to his beloved Instagram account to respond.
Shortly after the sanctions were announced, the lumpy Kadyrov, a huge fan of mixed martial arts and newfound pal of boxer Floyd Mayweather, posted a video of himself clad in a camouflage tracksuit, aggressively bench-pressing a light weight. In the next clip, the 41-year-old acts as if he's just finished pumping an enormous stack of metal and is about to start again. Before this chunk of iron can be dislodged, an aide interrupts: "They've brought sanctions on you again." "Against me?" Kadyrov half-grins, grabbing a proffered phone. "Yeah, the US."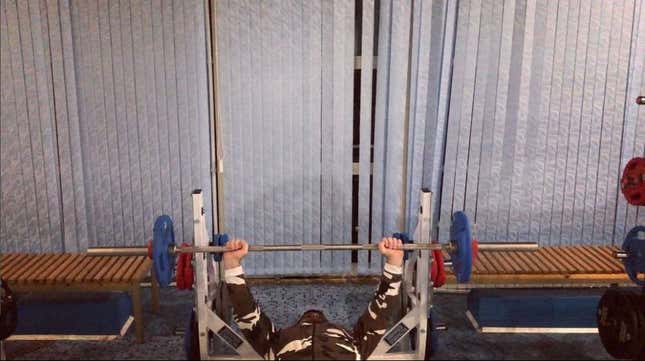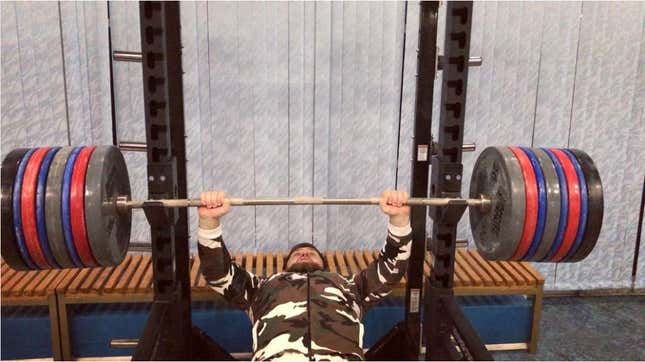 "The poor Americans," Kadyrov says, reflecting on how the whole country has been disturbed by the "small but proud Chechen Republic." He continues: "I feel like—well I don't feel, I already am—a great man. So many awards from America."
In the video's accompanying text (in Russian), he criticizes America's human rights record and adds, "I've said before, but I'll repeat for the especially forgetful, that I wouldn't go to the US even if they promised me all the country's foreign currency reserves as prizes."
Kadyrov's regime has long been accused of committing rights abuses such as extrajudicial killings, disappearances, and recently, the torture and "purging" (paywall) of LGBTQ people. That hasn't stopped him being chummy with celebrities like Gerard Depardieu, Vanessa Mae, Jean-Claude Van Damme, Liz Hurley, and Diego Maradona.