Yesterday, Doug Jones was sworn in as Alabama's junior senator after his defeat of Roy Moore in a December special election. Following his formal swearing in on the senate floor, the Democrat took part in a mock swearing-in photo op that quickly went viral.
In a photo from the ceremony in the Old Senate Chamber, Jones is seen standing across from vice president Mike Pence, with his hand on the Bible. Pictured in the frame were his wife Louise and oldest son Carson. The positioning looks tense, with the liberal Jones and conservative Pence at opposite sides of the frame. Observers also leapt to point out that Carson, who is gay, seemed to be staring at Pence (whose conservative stances on LGBT issues are so well known that Donald Trump reportedly joked that Pence wanted to "hang them all", referring to homosexuals).
The image, shot by Getty's Alex Wong, captures only a brief moment the ceremony. Video footage reveals an event more awkward than hostile: C-SPAN shows Carson politely standing between his parents, his eyes moving around in multiple directions and not just burning a hole in Pence. An attempt by Pence to shake Carson's hand after the oath of office was dashed, however, as Jones reached across to embrace his wife, blocking Pence's gesture. During a quick photo-op with the Jones family, Pence invited former vice president (and senator) Joe Biden into the photo, livening the mood slightly.
Nevertheless, this photo has drawn so much attention because its composition crystallizes the various narratives that brought all these people together in the first place. In Alabama, Doug Jones defeated a Christian hardliner with even more extreme anti-LGBT beliefs than the vice president. With that context, his eyes set on Pence appear to offer a challenge, as Pence administers the oath.
In the image, Jone's wife Louise glances at him while he swears on a Bible, like family members often do at these ceremonies. In contrast, Carson's glance at Pence, captured in a split-second, breaks the usual dynamic of such photo ops and suggests direct communication between the two figures.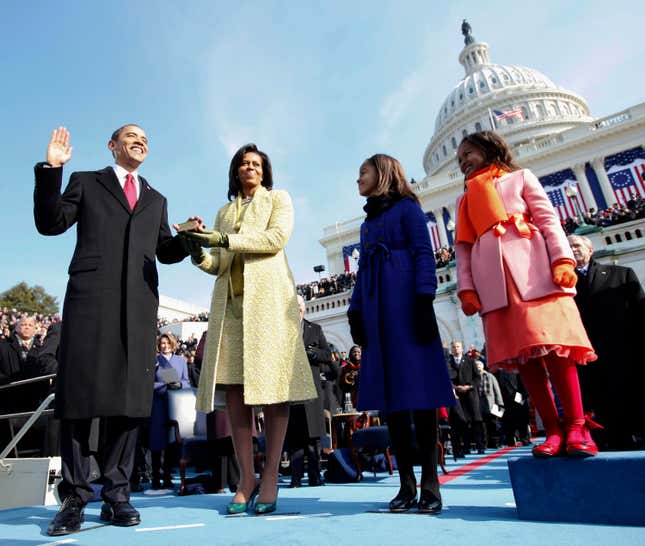 The seeming tension of the moment is intensified by television lights, which highlights their skin against the dark wooden interiors of the Senate chambers. The artificial lighting, only there for television broadcasts, adds a dose of theatrics, making this quick photo op evocative of a Caravaggio painting.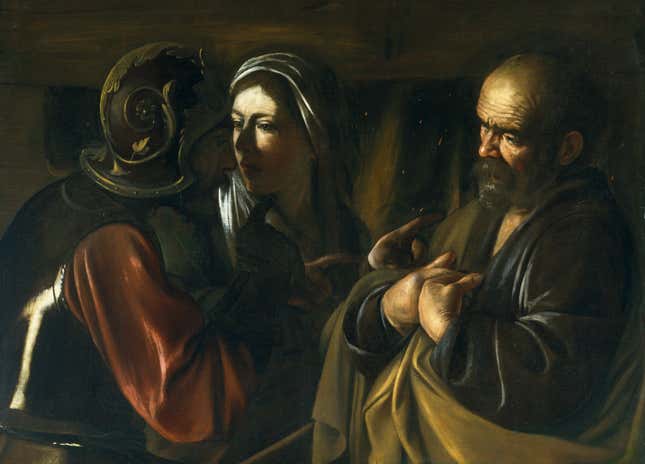 These Congressional swearing in ceremonies have become fodder for viral moments in the past, including the antics of dabbing kids and more Joe Biden. Carson appears to be owning his own moment in the spotlight, posting the same image viral Getty image to his personal Instagram account complete with the caption "#nocaptionneeded."