Control of Virginia's House of Representatives was decided today in a tie-breaker: The name of the winner, Republican David Yancey, was plucked out of a ceramic bowl that held two plastic film canisters.
His contender, Democrat Shelly Simonds, still has the right to request a second recount.
Simonds initially won her Virginia House of Representatives seat by a single vote, which would have split control of the House for the first time since 1998.
Then, in a twist, a Republican on the recount committee remembered an ambiguous ballot that had been thrown out, and brought it to judges. They ruled that it was, in fact, a vote for Republican incumbent David Yancey. That put Simonds and Yancey in a 11,608-to-11,608 tie.
Virginia's electoral code states that in the event of a tie, the winner has to be chosen by a drawing of lots. For reasons lost to history, that has come to mean drawing names stuck inside two identical film canisters from a bowl or hat—just as Thomas Jefferson would have wanted, had he known about film canisters.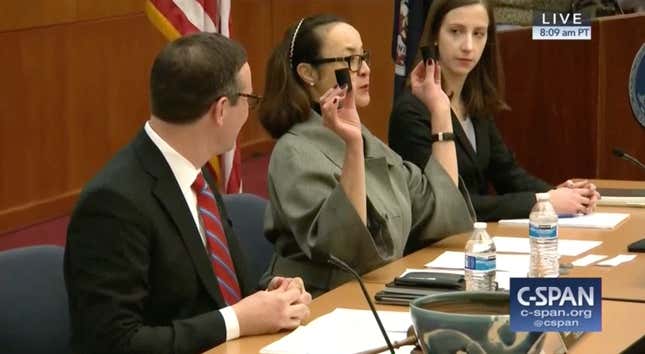 For readers who weren't alive when cameras used actual film, these little cylinders were great for storing used and unused rolls (and also marijuana stashes).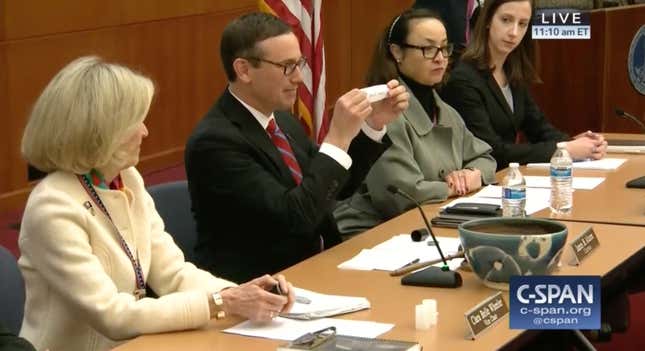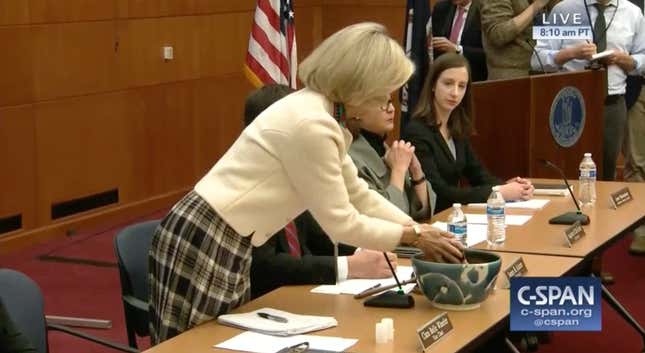 Government officials made a show of presenting the red, white and blue drawing bowl, which Virginia Museum of Fine Arts educator Celeste Fetta described as representing "the sky on the outside and the earth on the inside," The bowl was made by Virginia artist Steven Glass.
You can watch the full drawing process here:
https://www.youtube.com/watch?v=9MJDYAY9Efc
Correction, Jan. 4: A previous version of this post stated that a Simonds win would split House control between Republicans and Democrats for the first time in Virginia's history.