In a move that was the envy of reporter-averse leaders around the world, Thai prime minister Prayuth Chan-ocha left a cardboard cutout to stand in for him during a news conference today (Jan 9).
Video of the event shows Prayuth, in his military uniform, announcing his departure by waving goodbye at a microphone, while an aide carried over the life-size cutout—in a business suit—to take his place.
"If you want to ask any questions on politics or conflict…ask this guy," the Associated Press reports the leader saying, before walking back inside the Government House in Bangkok.
It was a brazen jab at the press at a time when overt disdain, if not harassment, of the media has become de rigueur for authoritarian leaders around the world.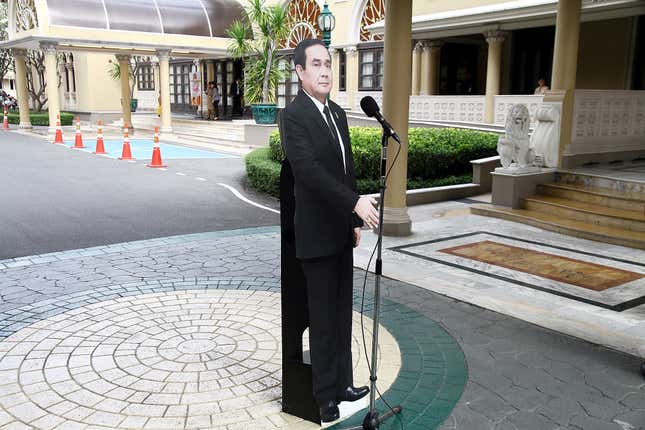 The Washington Posts notes that press freedom has been under threat in Thailand, especially since the 2014 coup that brought Prayuth to power. He has has made remarks that border on threatening to journalists.
His latest move has a bluntness that Donald Trump, who must contend with reporters on more regular basis as part of his job in the US, could only dream of.
Though Trump seems to relish in clashing with the press, declaring that reporters are purveyors of "fake news" and welcoming chants of "CNN sucks" at his rallies, he seems loathe to ignore them all together. Trump has notably kept a shorter public schedule in the past few weeks, going so far as to send a video message to be played at a daily briefing for White House correspondents, even though he had been at the White House that same day.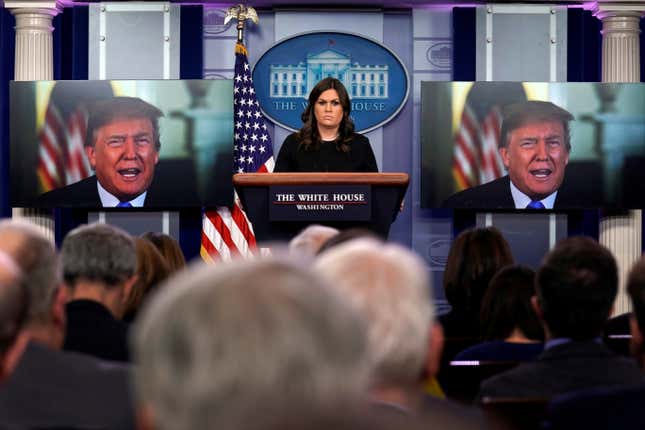 Trump, who has conducted a few free-wheeling news conferences, has preferred to offer interviews to favored outlets and keep a measure of message control by making impromptu comments to the traveling press corps. During his presidential campaign, he frequently opted to call into news programs, as opposed to sitting down for interviews in person.
Now Prayuth has taken that to a whole new level.