While Amazon has maintained an early lead in the battle to put a smart virtual assistant in every home, capturing 70% of the market, Google isn't going down without a fight.
The search company has partnered with 15 companies to make new smart speakers and appliances, including four devices that will have built-in screens. Those devices with screens aren't Android, Google's mobile operating system, but instead Google Things, the company's software specifically built for in-home devices.
Here are the companies coming out with a Google-powered speaker featuring Assistant: Altec Lansing, Anker Innovations, Bang & Olufsen, Braven, iHome, JBL, Jensen, Lenovo, LG, Klipsch, Knit Audio, Memorex, RIVA Audio, SōLIS, and Sony.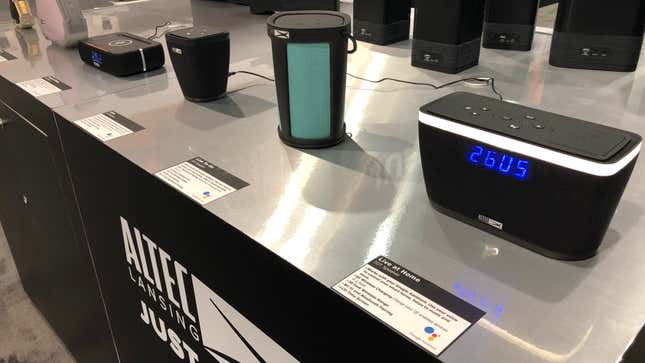 Google is trying to push Assistant into other devices in the home as well. LG's new TVs will have Google Assistant inside, and GE has built a way to ask either Alexa or Google Assistant to preheat an oven or turn on the dishwasher.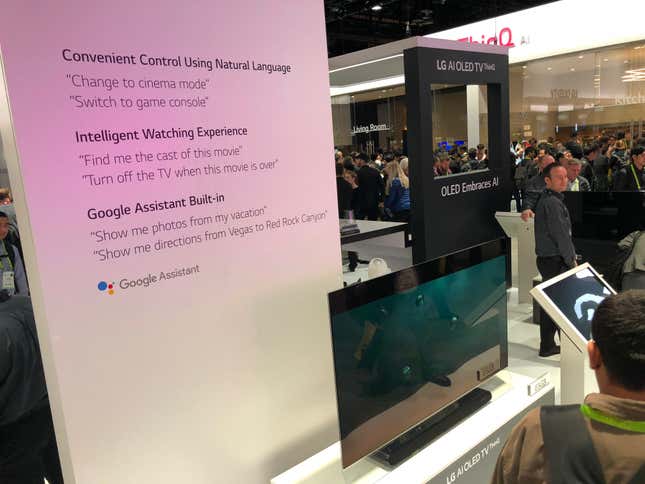 Adoption of these smart speakers is still relatively low, but tech companies like Amazon, Google, Microsoft and Apple are betting these voice-first devices are the next major platform, like smartphones or desktop computers. And while products sales are nice, these devices give companies access to a trove of user data in the form of every command a user asks of their device. This will be invaluable as they develop future AI products, which are commonly thought to perform better when they have access to more data.