SpaceX's Falcon Heavy rocket successfully launched today in Cape Canaveral, Florida, a breakthrough for Elon Musks's space venture. Standing as tall as a 20-story building, the Falcon Heavy is the largest rocket in the world.
Here's what it looked like:
Eager observers lined up early this morning to get a prime viewing area along the beaches south of Cape Canaveral.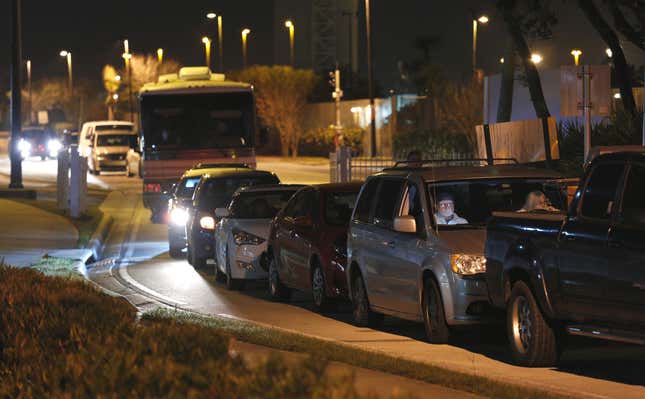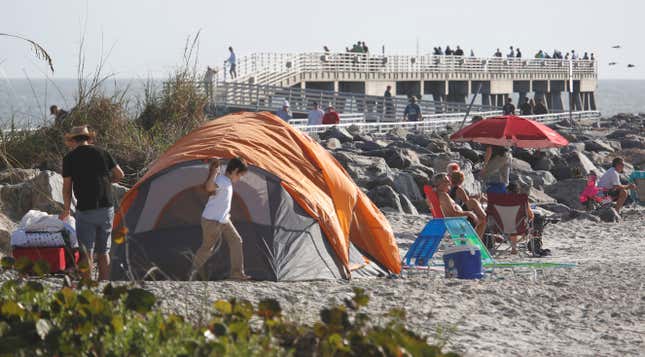 At 3:45, the Falcon Heavy achieved liftoff: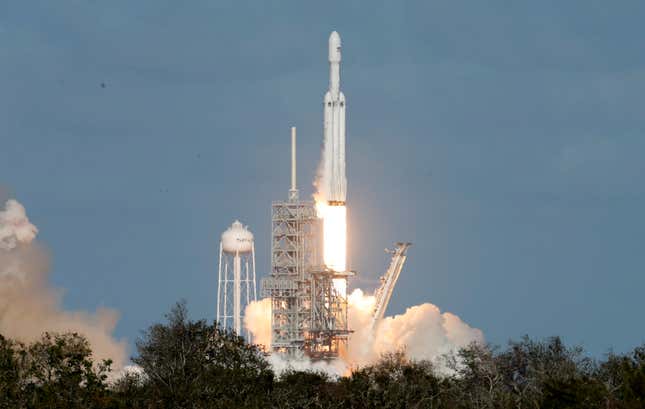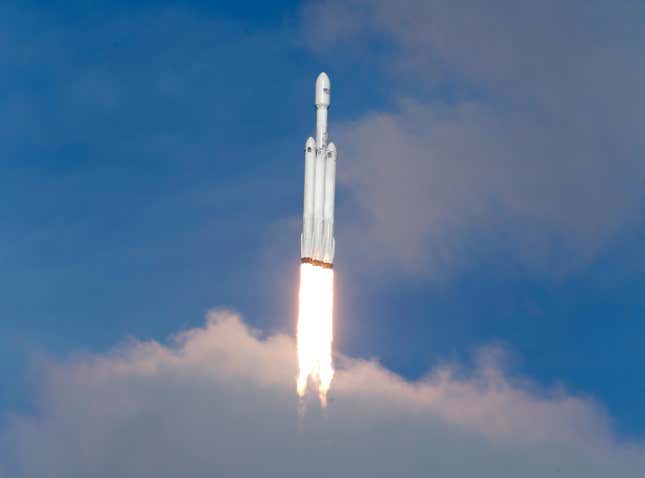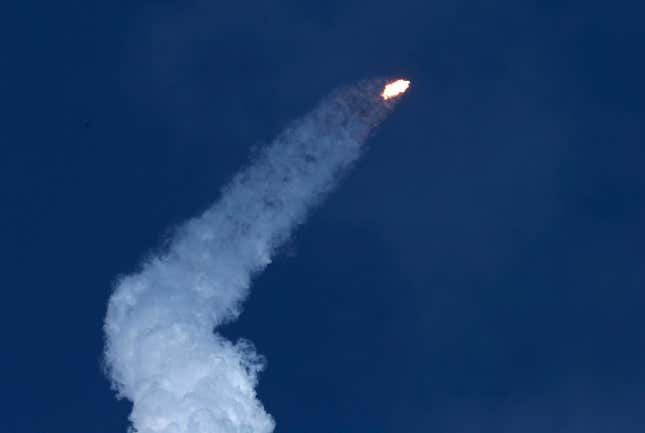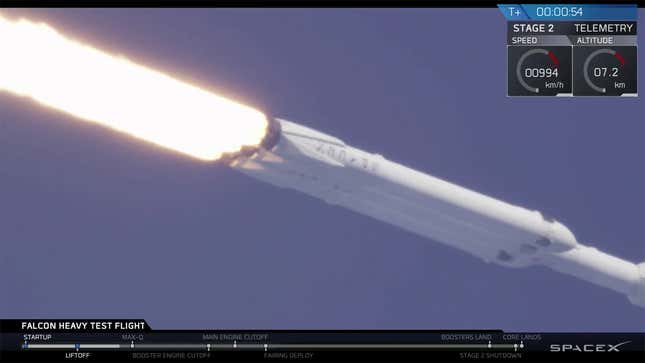 Almost as important as the launch itself was the safe return of the two side boosters to Earth.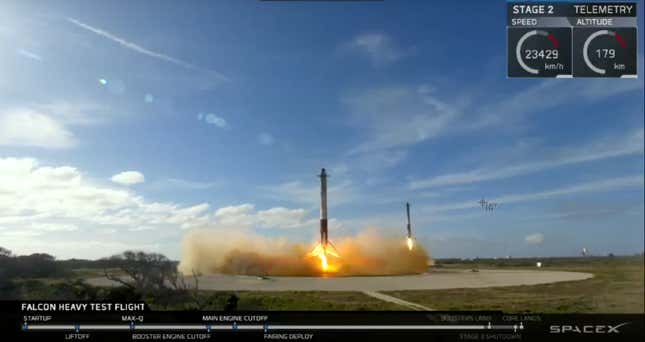 Meanwhile, Musk's Tesla Roadster is hurtling towards Mars's orbit.