Modernist giants of the 20th century like Pablo Picasso and Henri Matisse are widely hailed for tradition-breaking interpretations of the human form. Yet it was a lesser-known painter who produced what may have been an even more radical breakthrough in how we see ourselves.
Like those men, German painter Paula Modersohn-Becker helped usher in the earliest wave of modern art. And her accomplishments include something they could never do: She is credited with being the first modern woman to paint a nude self-portrait.
Her work remains breath-taking in its honesty, especially for her time. Her women were lumpy, hairy, and sometimes awkwardly positioned. Modersohn-Becker's paintings interpret the female form with an eye for the universal and the common place. She painted ordinary women sleeping, gardening, breastfeeding.
Today's (Feb 8) Google Doodle commemorates the 142nd anniversary of Modersohn-Becker's birth.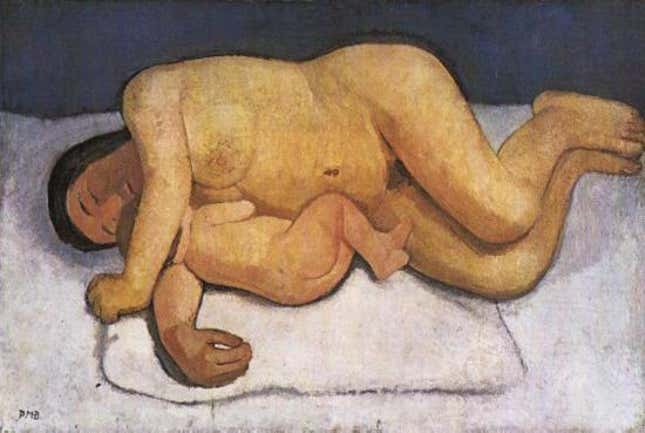 Modersohn-Becker (1876-1907) lived a brief and some would say tragic life. She joined an artist colony in Germany at 18 where she met her husband, a distinguished painter named Otto Modersohn. The two were later married in Paris, where she gave birth to her first and only child at age 31. She died less than a month later of an embolism.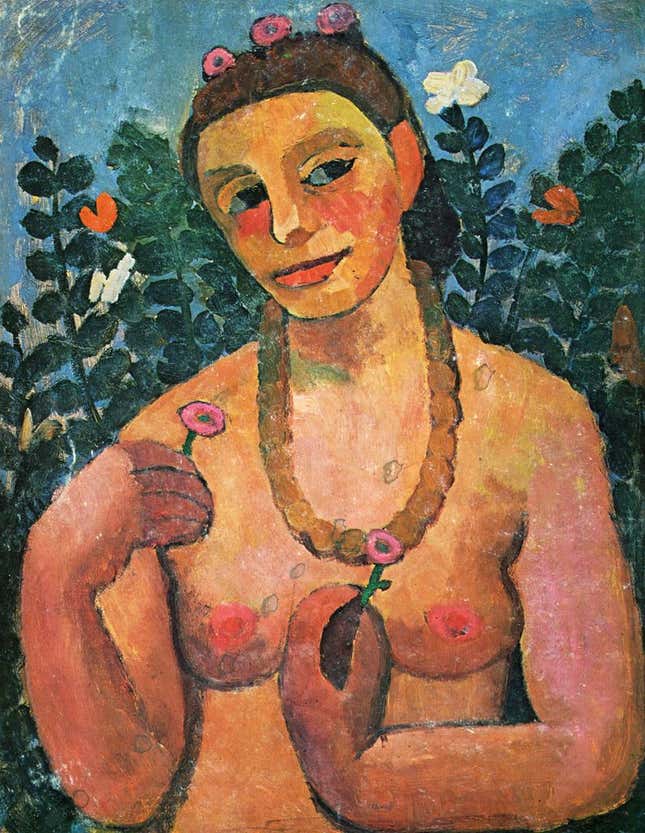 Before Modersohn-Becker's Self-Portrait with Amber Necklace of 1906—a year in which she produced an astounding 80 paintings—women simply did not paint nude self-portraits. What's more, her own works were produced at a time when male artists were taking up the female body in ways that were often romanticized, sexualized, or sentimentalized: See Picasso's Les Demoiselles d'Avignon and Matisse's Blue Nude.
Modersohn-Becker's portrayals of the female nude were in a different category, one that she herself created. Her honest appraisal of the female form was a reclamation of the woman's body, a brave celebration of its beauty without the hyper-sexualized lens male painters tended to apply.
Before her death, she briefly became one of the era's most prolific artists, and the posthumous recognition she has received since 2013 shines a light on an important artist who influenced her contemporaries and many of those who followed.