It's easy to miss Russia's athletes in the opening ceremony of the 2018 Olympic Games.
Typically an Olympic powerhouse, (they were the winningest nation at the 2014 Sochi games) the official Russian Olympic Committee team was banned this year after a series of doping scandals.
Russian athletes who could prove they aren't doping have been allowed to compete but not under the Russian flag. Instead they are in attendance as "Olympic Athletes from Russia" (OAR for short). Their muted entrance in Pyeongchang today was a radical departure from the 2014 Sochi Olympics, where they enjoyed a home field advantage.
In Sochi, more than 200 athletes walked the Parade of Nations in colorful, fur-trimmed outfits. Bobsledder and 2014 flag bearer Alexander Zubkov (pictured below) would later be banned by the International Olympic Committee for life for doping.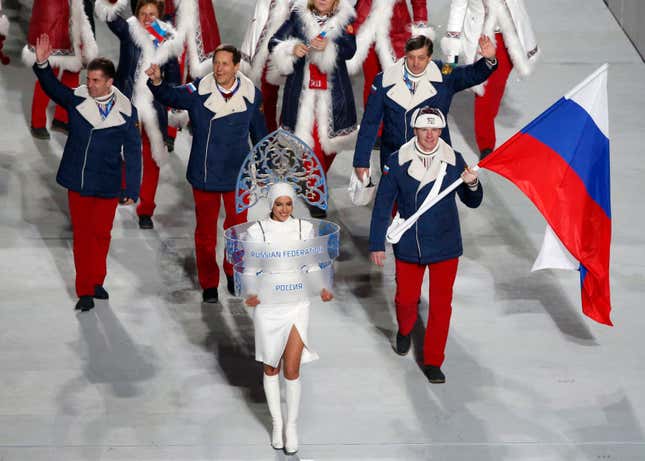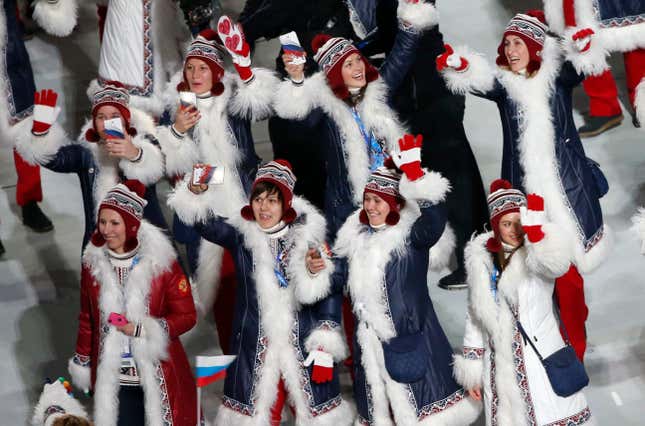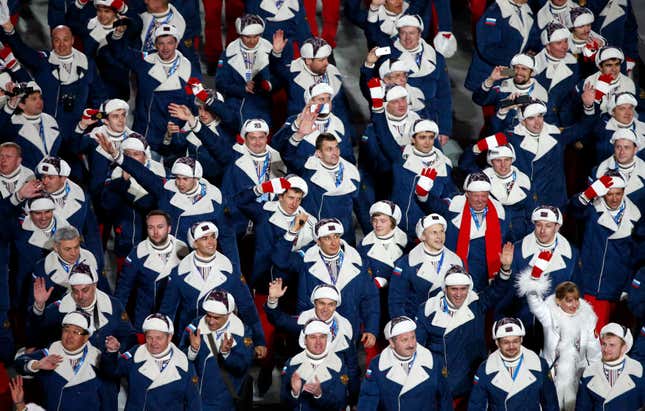 This year, 169 Russian competitors arrived at the Olympic Games' opening ceremonies in jeans, and nearly blank white and grey coats and scarves. They wore blank white hats. There was not a Russian flag—nor its color combination—in sight.
To add insult to injury, a designated athlete wasn't even carrying the neutral Olympic flag, but rather a volunteer from the Pyeongchang Organizing Committee.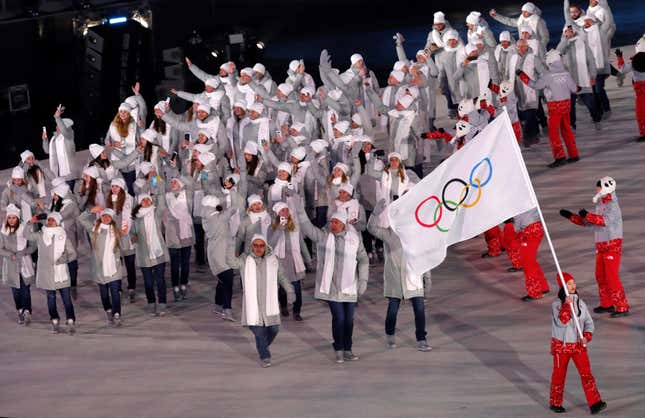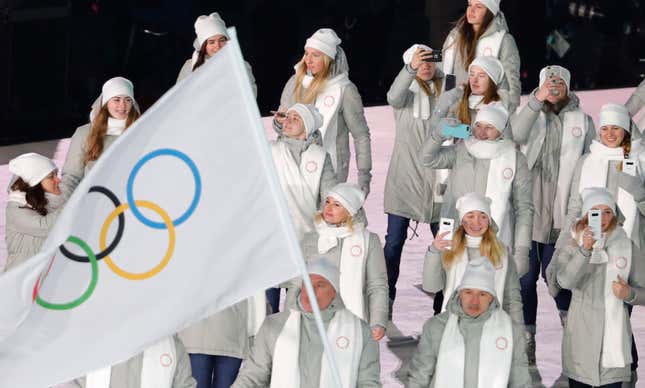 At a venue brimming with hyper-jingoistic pride, Russia's athletes were left looking stateless, the wards of an anonymous young chaperone.