Lunar New Year is the most important holiday in China, and is all about reuniting with family. For some 1,300 Chinese prisoners, they can finally be home this year.
The lucky ones have been granted parole to spend up to five days of the Lunar New Year holiday, which starts Feb. 15, with their families, according to Chinese media reports (link in Chinese). The decision covers more than 300 prisons in over two dozen Chinese regions including Sichuan, Beijing, and Shanghai.
According to Chinese laws, inmates with good behavior can be paroled for a short period to see their family members. But the reward system had largely been suspended for years due to safety concerns—until the Chinese justice ministry recently vowed (link in Chinese) to revive the program, in an attempt to help prisoners make the transition back into society after release.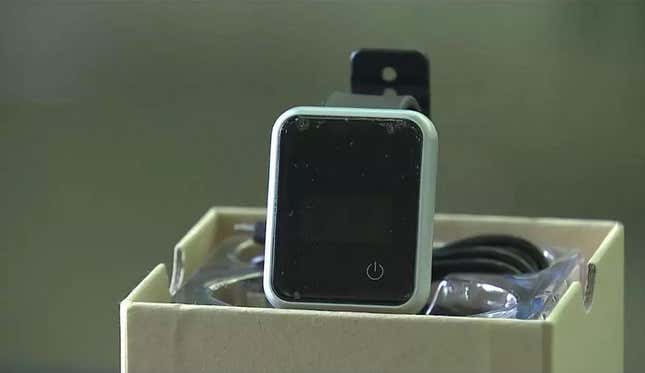 Intrusive technology is helping in this case. According to the local prison authority, ten paroled prisoners in Shanghai are required to wear electronic bracelets (link in Chinese) that track their locations during their five-day stays with their families. If they break or take off the tracking devices, prison officers will be immediately notified.
In 2016, the southern city of Guangzhou rolled out a tracking system for some 3,900 criminal offenders under community supervision, local media reported (link in Chinese) at the time.
In the US, more than 125,000 accused and convicted criminal offenders were monitored with ankle bracelets and other electronic tracking devices in 2015, according to Pew research.