Today (Feb. 14) is Valentine's Day, a time for celebrating the love in one's life. Some couples may choose to mark the occasion with a romantic dinner or a thoughtful gift, reaffirming their feelings and commitment moving forward. But this year, Reuters photojournalists were tasked with asking couples to reach back and remember what brought them together in the first place.
The resulting portraits of these couples, crossing all ranges of age, country, and orientation, paint a global picture love and partnership.
Noor Djait and Ismail Benmiled – Tunis, Tunisia
"[The night we met at a nightclub] was the first time we really made eye contact with each other, the first time I talked to him. I remember I took off my shoes to dance on the table. At the end I only found one, Ismail found the other. He brought it to me two days later, like Cinderella," says Djait. "We have been married for six years, we have two children and our love has not changed an iota. We are as in love as we were in the beginning."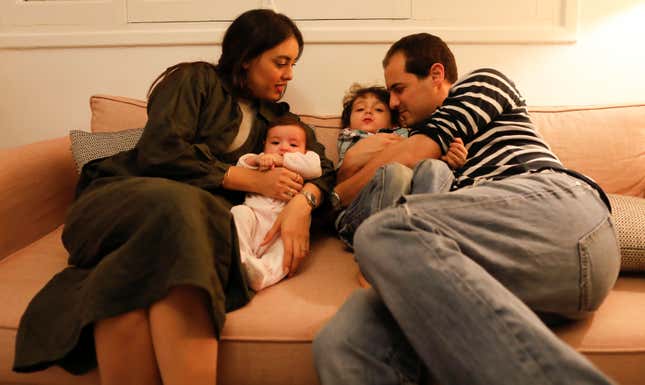 Jenny and Chad Ostrom – Brooklyn, New York
"We met the first day of college in the middle of the heartland, Kansas," says Chad. "My friends and I thought it noble to help the arriving freshman girl students move into the dorms. There was Jenny, unpacking boxes with her family and in classic, comedy-double-take action I walked by her room, stopped, and walked right back to it. Through three states, long-distance dating, high times, low moments and 19 years later, we now share a home, a little girl and a life."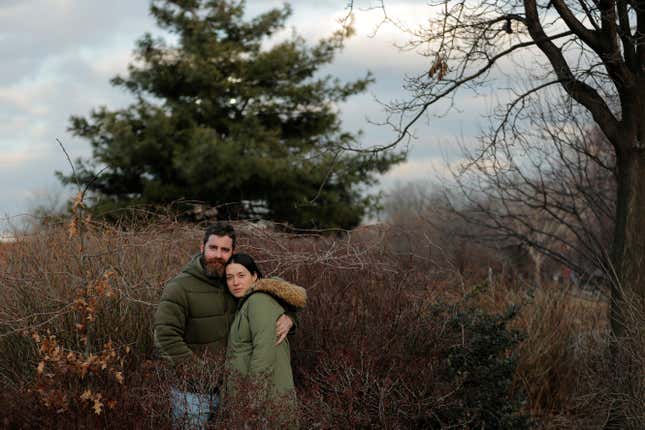 Pramodini Roul and Saroj Sahoo – Noida, India
Roul, an acid-attack survivor, met Sahoo in 2014 while she was undergoing treatment in a nursing home. Sahoo was visiting a friend who worked as a nurse and treated Roul. "On September 14, 2017, after an eye surgery, I was flying with Saroj and suddenly started seeing things clearly," she says. "That was the first time I saw Saroj's face. I had never imagined that I would be able to see Saroj in my lifetime."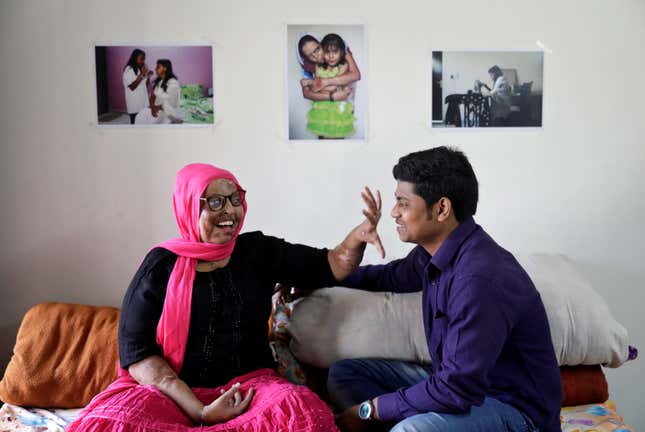 Nhuchhe Bahadur and Raywoti Devi Amatya – Lalitpur, Nepal
"I saw Raywoti for the first time at my home after we officially got married," says Bahadur. "During the wedding her face was covered with a ghumto [veil]."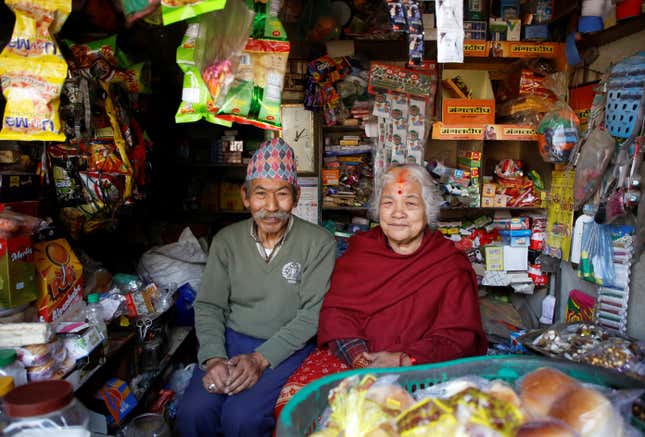 Rute Magalhaes and Filipe Alves – Lisbon, Portugal
"We met 12 years ago on the internet" says Magalhaes. "Photography brought us together and we fell in love. Then we started a studio to help others fall in love with the magic of photos."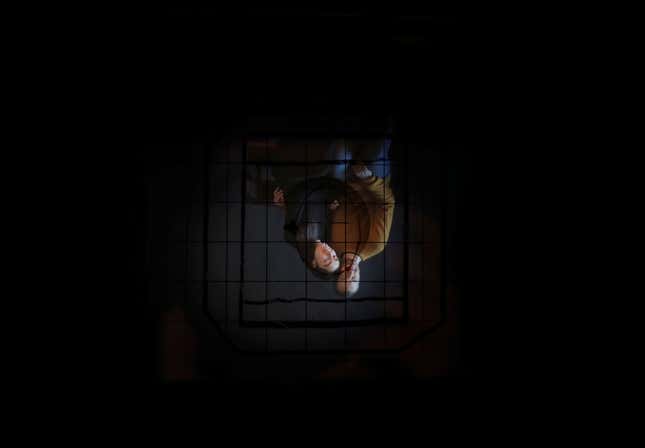 Dmitry Shamovich and Anastasia Kuzmenkova – Sosnovy Bor, Belarus
"Four years ago I was here, at the homestead for the first time—we arrived with other birdwatchers to build artificial nests for owls," says Kuzmenkova. "And I met Dmitry, the owner of homestead, for the first time, here. Later, we met again, when I arrived to be a volunteer in a project related to capercaillie [a species of wood grouse]. After that we made more projects together and one day I understood I fell in love with him. It was mutual."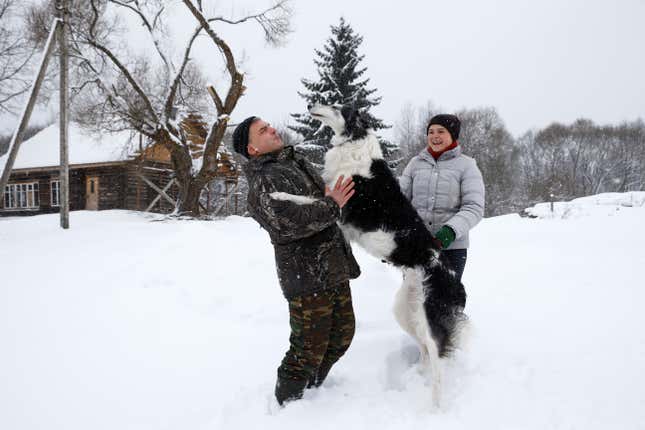 Aviva and Israel Ephrati –Kfar Saba, Israel
"In 1950, I met Israel by accident," says Aviva. "I was trying to push away another young man who wanted to date me—which I didn't want—during an evening out in Jerusalem. I was willing to be a friend of him but I didn't want anything romantic. In the next four years, I almost got married to another guy who disappeared two weeks before the wedding. During these years Israel kept on sending me letters for New Year and checking on me…. We are married for 64 years now, we have three children and a few months ago ,we got our first great-granddaughter."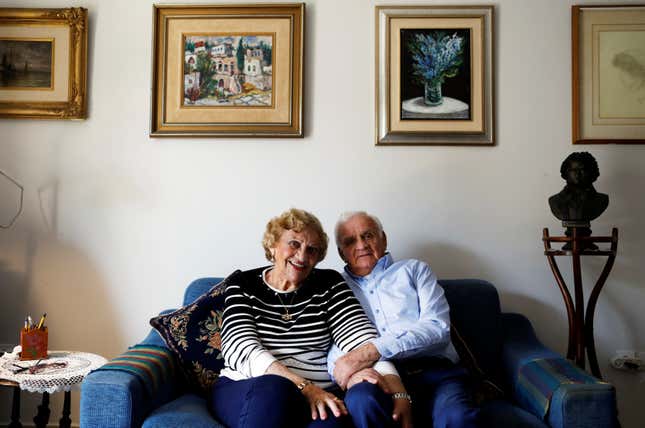 Kazuhiko and Meiko Kobayashi – Tokyo, Japan
"I met her in 1963, 55 years ago," says Kazuhiko, before launching into their story:
She was a classmate of my younger sister. One day she came over to my house and I took a shine to her because she was so charming. In the beginning, she did not seem to be interested in me, but I conveyed my passion to her. On our first date, I waited at a meeting place for an hour. It turned out she had been advised by her mother and older sister to be late for an hour to see whether I was serious about her.
My feelings got through to her, and we married on October 15, 1964, five days after the opening ceremony of the Tokyo Olympics. Fifty four years have passed since then. We see each other most of the time, both at home and at this shop, which has been in business for about 50 years, but I still find her charming every day!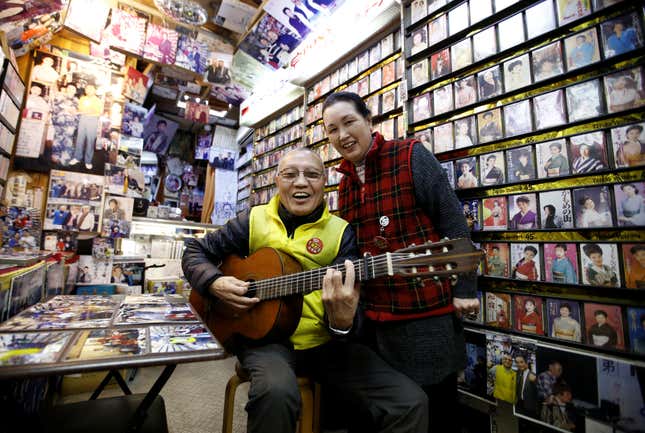 Tony Wakaiga and Suzzy Konje – Nairobi, Kenya
"We have been very good friends for a long time and our passion for each other has matured like wine," says Wakaiga. "This Valentine's Day, I have a special surprise for Suzzy that will knock her heart out,"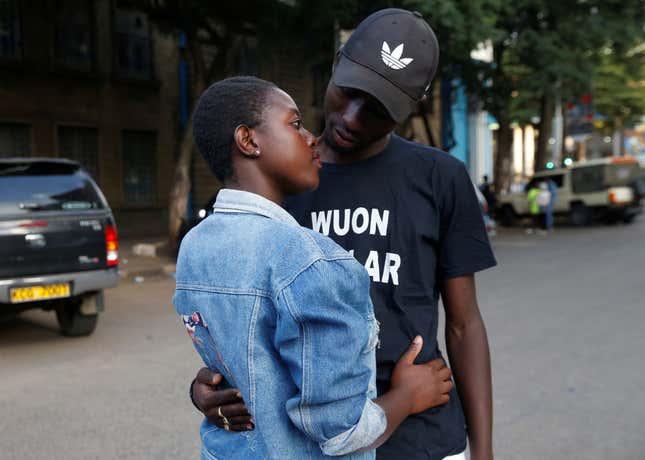 Amornrat Ruamsin and Pitchaya Kachainrum – Bangkok, Thailand
"I've had relationships with men before, but it was not that good and I was heartbroken many times," says Ruamsin, who is transgender. "I met Pitchaya on Facebook and I first sent her a message to introduce myself. We fell in love with each other. After living together for more than a year, we agreed to have a baby. So now we have five-month-old daughter and today we got married as our parents wanted. This is the happiest day of my life."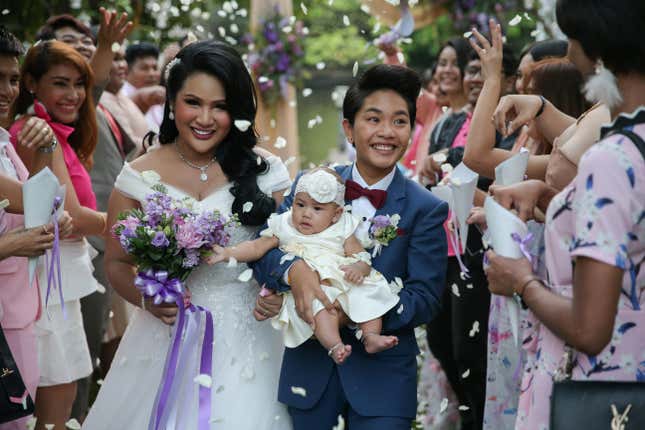 Yolanda Zuniga and Antonio Carrillo — Ciudad Juárez, Mexico
"He has been my sweetheart since I was 14 years old," says Zuniga. "We lived in the same neighborhood. I always loved his sense of humor and we got married when I was 19. My parents wouldn't let me go out dancing. Dancing has become our hobby. We go dancing on Saturdays and Sundays in downtown Ciudad Juárez, dressed as pachucos [a Mexican street-style subculture, known for their retro zoot suits]. We have five children, 13 grandchildren, and six great-grandchildren."