These days, it feels like screens are everywhere. Samsung might be about to take that to a higher level.
A division of the Korean tech giant was awarded a patent Feb. 13 (flagged this week by The Verge and surfaced by Dutch publication LetsGoDigital) for flying video displays, controlled by the movement of a person's eyes.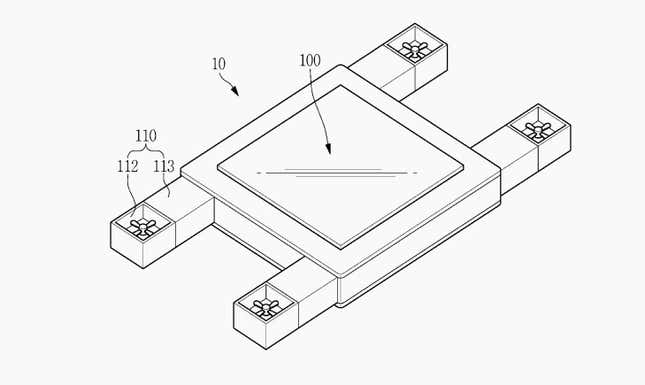 The patent outlines a device that essentially sounds like a tablet connected to a drone: a large screen connected to four sets of small motors and propellors. In the patent, the motors can swivel around, allowing the screen to move to a suitable viewing angle for a person in front of it.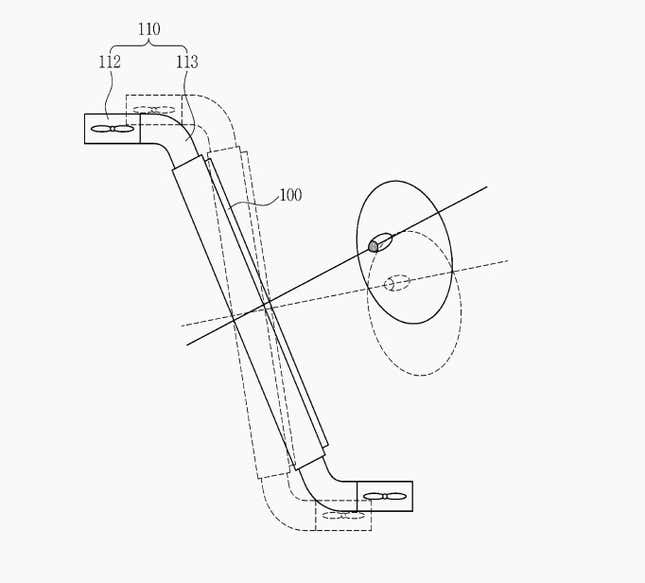 The flying screen would have sensors that can track the motion of a person's head or eyes, following them as they move. It could also scan faces and pupils, allowing it to transmit information tailored for a person's expression.
There's no guarantee that Samsung will turn this patent into a product (many patents never see the light of day), and the company wasn't immediately available for comment on its plans for the idea.
While a device like this might be fun to have around the house (imagine if you could summon your iPad by turning your head and lifting an eyebrow), it also sounds vaguely terrifying. A screen that scans people's faces and flies directly into their line of sight sounds a little like the physical manifestation of an internet pop-up ad, except that it would really be in front of you with no way to close it (aside from a well-timed karate chop). Now imagine if there were dozens of these flying around as you walked down the street, reading your mood for the perfect time to swoop in.