More than a year since Coursera launched, the startup offers more than 400 free classes to reach 4 million students around the world. Massive open online courses, better known as MOOCs, have been touted as higher education's savior, but more likely are taken by people looking for training and skills development.
According to Coursera's demographic data, more than 75% of people in its system already have a bachelor's degree. Just over half were motivated to take a course for a new job; 61% were doing it for personal fulfillment. While the 10 courses with the highest enrollment affirm interest in acquiring coding skills, the list is dominated by classes that explore decision-making, why people behave the way they do, and learning how to reason.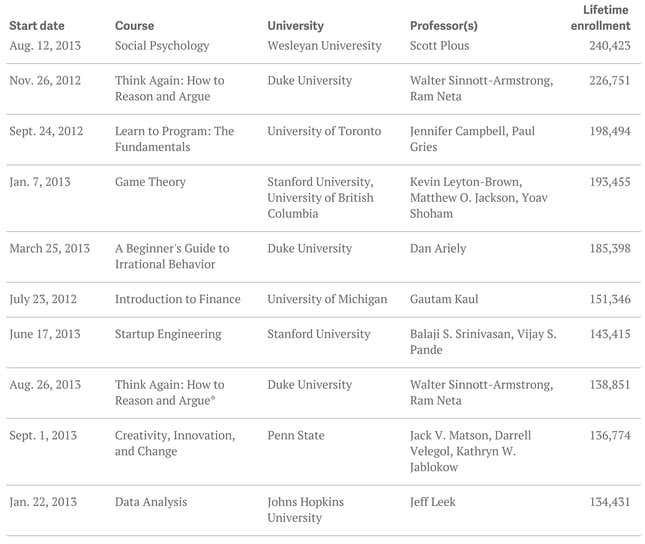 A propensity toward courses about human thinking and behavior isn't new. Introductory psychology courses have always been among the largest on college campuses. Essentially, these classes teach students how to navigate the world of humans, in both a personal and professional sense. While the tuition scourge has prompted many to argue against liberal arts education, in favor of STEM (science tech engineering math) graduates or shorter three-year degree programs, perhaps the answer to revamping higher education lies in offering people more practical real-life skills.