Today's legacy sports networks and leagues are seeing fans' eyeballs drift from their channels, causing the traditional sports media business to rethink their platform mix.
For this year's All-Star Game on TNT, Turner Sports released stats showing a slight drop in viewers, from 7.8 million in 2017 to 7.7 million. Overall, though, the NBA is faring well. Last December, the league had seen an unprecedented 32% increase in viewership, its highest start to a season since 2010–11.
But beyond basketball, Sports Illustrated reported a 9.7% drop in overall NFL ratings for the 2017–18 season, slipping further from the 8% dip for 2015–16. Viewership for MLB regular-season games, despite being up on ESPN, declined on Fox and MLB Networks.
Richard Ting, Global Chief Design Officer, R/GA, chalks this up to information overload and lack of time.
"Nowadays, consumers have such fragmented attention spans," he says. "They have such limited time to devote to a two-hour-long basketball game or three-hour-long baseball game. Sports are competing with so many different things, like video games and YouTube videos."
"From a marketing standpoint, the leagues need to create experiences that fans are going to talk about," Ting continues. "And the more fans talk about these experiences, the more it sets up a certain team or league as progressive."
The NBA is often credited as an innovative league that gives fans what they want, meets them where they are, and drives viewership across platforms.
Tom Richardson, founder and president of Convergence Sports & Media, describes today as a "highlights economy." "The league is putting out real-time highlights in-game," says Richardson, "If you really want to pay attention as a fan, you can do that in a highlights environment, without watching the actual product."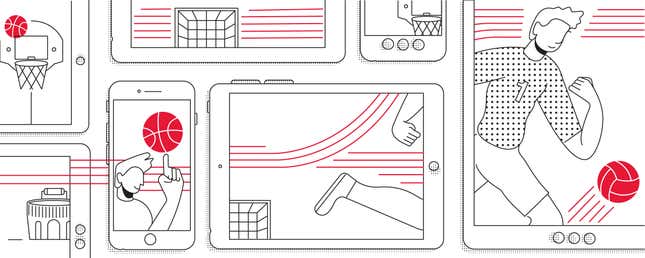 Aside from highlights, brands that don't have a natural place in the conversation surrounding a game need to abandon their quest to find the over-attempted Oreo moment from 2013's Super Bowl XLVII.
"While viewership is fluctuating, fandom is up," says Jess Greenwood, Head of Strategy, US, R/GA. "More casual sports fans are putting out a lot of signals on the web every day, searching for highlights, following athletes on Twitter, taking part in debates around sports and around the teams they're interested in. These people are eminently targetable, if not more targetable than they were in the past."
One experience that is (for now) still immune from the effects of digital natives' new consumption habits: the Super Bowl halftime show.
In February, moments before Justin Timberlake's Super Bowl LII halftime show, the musician posted a snapshot of him lacing up a bright white pair of Air Jordan III JTHs on Instagram. Within moments of JT stepping off stage, Nike dropped the Air Jordan 3s on its SNKRS app, accompanied by an in-depth article about the inspiration of the design and collaboration between Nike and Timberlake. The shoes reportedly sold out in under five minutes.
"The sneakers were basically the entire halftime show," says Ting. "It was just a brilliant way of ambushing the Super Bowl without paying for media."
A couple of weeks later, R/GA created a 3D, augmented reality Snapchat experience for Jordan Brand's 30th anniversary on NBA All-Star Weekend, in partnership with Darkstore and Shopify. It also unlocked early access to purchase the brand's latest sneaker launch to a select few attendees.
Innovating performance and enhancing fan engagement
Since 2015, R/GA Ventures and the LA Dodgers have partnered on a program to nurture mature startups with innovative approaches to sports performance, sports marketing, and more. The Global Sports Venture Studio has graduated two companies through the program: ShotTracker and Keemotion.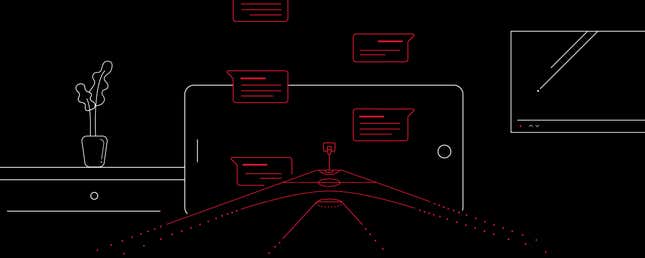 ShotTracker, a provider of automatic real-time performance data for basketball teams, and Keemotion, an automated video production startup, came together to provide coaches, players and fans real-time analytics and high-definition video during the 80th NAIA tournament.
Tim Katt, Managing Director, Global Sports Venture Studio, R/GA hopes to spark corporate innovation through collaborative partnerships. "We're right at that nexus of matchmaking and powerful insights being shared," he says.
Katt believes the sports business will continue to be dictated by the fans who enjoy the game. "Fans have always dictated sports," he says. "They've always dictated the rise and prominence of which sports the world should follow."
As sports leagues and networks decide their role in the fan experience, digital companies will continue to thrive on social platforms, where today's fans are congregating to watch and discuss games in real time.
Says Greenwood: "It's no longer an option to just say, 'We're advertising popcorn in an ad break because we're really hoping that you and your group of friends are sitting on the sofa watching the big game.' If you're targeting a message to someone who is watching a four-minute highlight reel the day after the game, how is popcorn relevant to them at that moment in time?"
This article was produced by R/GA and not by the Quartz editorial staff.