When the Trump administration announced tariffs on US imports of steel and aluminum in the name of national security, America's allies were shocked. They could be trusted with shared military intelligence, but not base metal production?
Many foreign diplomats seem to have prevailed upon the US with their objections. At a legislative hearing today in Washington, the top US trade official, Robert Lighthizer, told US senators that Argentina, Australia, Brazil, South Korea, and the EU would be exempted from the 25% tariff on steel and the 10% duty on aluminum. Including Mexico and Canada, which were exempted from the start, a majority of the US foreign supply of foreign steel, iron, and aluminum now comes from the exempted group.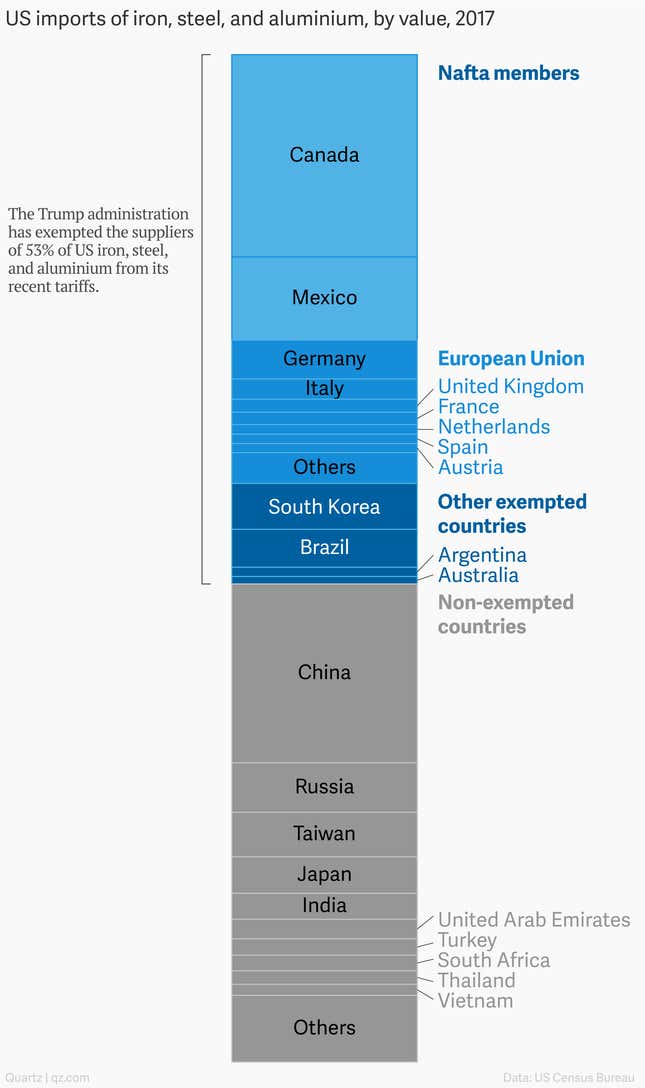 The tariffs go into effect tomorrow. The countries that are still affected by the new policy include China, Russia, Taiwan, Japan, and India, among others.