The Cambridge Analytica scandal is now raising questions over the tactics used to try to influence voters in the Brexit vote.
Last month Alexander Nix, the (now-suspended) CEO of Cambridge Analytica, told British politicians that the company did not carry out any paid or unpaid work for Leave.EU—a group that campaigned for Britain to leave the European Union (EU). But recent revelations by The Guardian contradict this claim. Cambridge Analytica denies any wrongdoing.
Brittany Kaiser, Cambridge Analytica's former business development director, claims the firm analyzed data provided by UKIP, a populist, anti-mass immigration party. She says the work took a number of weeks and involved "at least six or seven meetings" with senior officials from Leave.EU. Kaiser, who left the company just a few weeks ago over a contractual dispute, says the relationship between the campaign group and Cambridge Analytica started in 2015. After she analyzed data provided by UKIP, she briefed senior Leave.EU officials, but said the relationship suddenly ended after the campaign group backed out of a contract.
"The proposal was to do what we do for any other campaign in the world, which was to undertake a data audit. We do research for you, we build models, and then we help you execute that database through digital, direct mail, door-knocking, events, whatever," Kaiser told The Guardian. Kaiser admits Leave.EU did not pay for the work, but estimates the data modeling work done by Cambridge Analytica for Leave.EU and UKIP was worth around £40,000 ($56.524).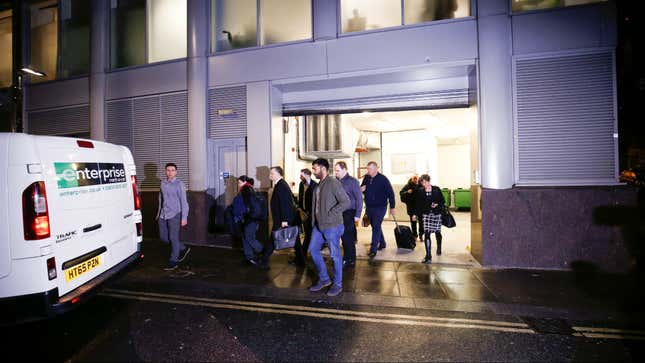 Cambridge Analytica's London headquarters was searched by enforcement officials from the UK's Information Commissioners Office this week, following claims the firm collected information about millions of people without their consent, based on a 2014 quiz on Facebook. The firm has been accused of using the personal data of millions of Facebook users to sway the outcome of the US 2016 presidential election and the UK Brexit referendum. Again, Cambridge Analytica denies any wrongdoing.