In the months leading up to the 2018 season, the biggest story in Major League Baseball had nothing to do with the game on the field. All everyone could talk about, from fans and writers to analysts and front offices, was labor.
Baseball contracts are typically signed for between one and 10 years, after which veteran players can become free agent, able to sign with any team. Usually, when a season ends and winter rolls around, teams start coming to contract terms with these free agents at a slow-but-steady pace. By February, most big names and even average players are signed; the last contracts for the lower-talent class of free agents are usually inked in February, the month spring training begins.
But this year, in early February there were still dozens of free agents still without a team. These weren't just bench-fillers, backups, and graybeards ready for retirement; many were high-profile, talented veterans, and even some true stars, like JD Martinez, one of MLB's top power hitters of the last three years and Jake Arrieta, who won the Cy Young Award just two years ago and remains a top-20 pitcher.
In total, the players sitting on the for-sale shelf accounted for more than 200 wins above replacement (WAR) over the past three years, a key measure of a player's true impact. (These, and all free-agent data, come from Baseball Reference.)
For context, at the same time in 2017, there was 75.1-WAR worth of unsigned players; in 2015, the number was 53.1. The 2016 offseason, at about 150 WAR, was closer to this year, but that largely was driven by a handful of players (Juan Uribe, Marlon Byrd, Shane Victorino) who had unusually strong seasons as they neared the end of their carers. In 2018, there were 15 players with over 5 WAR in the past three seasons, none older than 33.
Why the players are worried
As signed players began to report to spring training, there was an undercurrent of anxiety among the unsigned free agents, many of whom make up a sort of "middle class" of baseball—solid-but-unspectacular players like first baseman Eric Hosmer and starting pitcher Lance Lynn. Trade rumors suggested these sorts of players were not getting contract offers they liked, held out for something better, and then were left waiting for a phone call that never came.
Tony Clark, who heads the MLB's player's union, issued a statement suggesting why the players thought this was happening:
Pitchers and catchers will report to camps in Florida and Arizona in one week. A record number of talented free agents remain unemployed in an industry where revenues and franchise values are at record highs. Spring training has always been associated with hope for a new season. This year a significant number of teams are engaged in a race to the bottom. This conduct is a fundamental breach of the trust between a team and its fans and threatens the very integrity of our game.
It got so bad that, for the first time in decades, there was a separate spring training camp hosted by the player's union, so the unsigned players could stay in shape.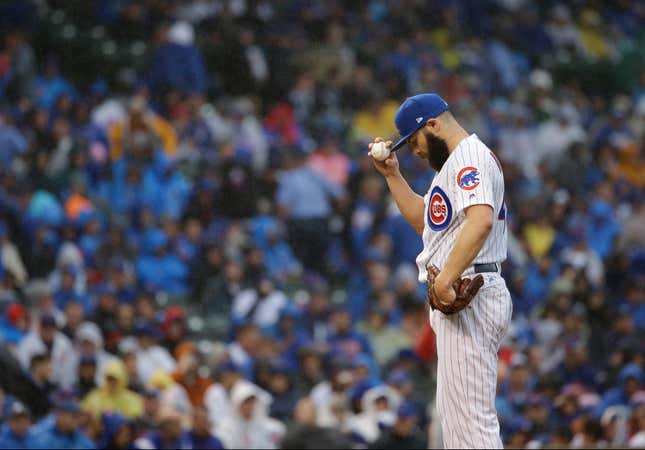 Eventually, most of these players did sign, and for the sort of annual salaries you'd expect for players of their calibers—except, many players had to settle for fewer years on their contracts than they probably expected given the contracts signed over the past decade or so.
This is a signal that Clark is both right and wrong. There is really a race to the bottom in Major League Baseball, but it has nothing to do with a "breach of the trust between a team and its fans." Instead, what's at play is a fundamental renegotiation of that trust.
In the past, a team's promise to its fans was to field a competitive team. Today, its promise is to do what it takes to win a championship. In return, (most) fans have agreed to put up with mediocre teams for a handful of years—as long as they believe the team is working to rebuild into a true contender.
In the National Basketball Association, the Philadelphia 76ers are the embodiment of the competitive and business viability of tanking and then rebuilding. "Trust the process" was the fan mantra for the past few years. By passing on today's talent in favor of hoarding assets (draft picks, prospects) for the future, the 76ers have turned from laughingstock to the NBA team with perhaps the brightest future.
The methodology has already proved out in MLB—twice. The Chicago Cubs won the 2016 World Series after a rebuild, and the Houston Astros followed in 2017 after an even more extreme run of tanking in order to gain viable assets.
Twice is just a coincidence, though, right? It takes a third time to make a pattern.
You know it's real when even the Yankees do it
During and then after a mediocre 2016, the New York Yankees did something they hadn't done in decades, if ever: they sold instead of bought, and decided to focus on developing their young talent. Just two years later, they're projected to have the best record in baseball.
It helps, of course, that the Yankees were able to get GIancarlo Stanton, a top-5 player in the league, in a Miami Marlins fire sale, but the Marlins' grand sell-off serves to illustrate the point further: because of the Cubs', Astros', and now Yankees' tanking success, other teams are following suit. The Marlins may be the most extreme example but they are far from unique. Projections estimate that the difference in total wins between the top-5 and bottom-5 teams in  MLB will be the largest it's been in at least a decade:
Projections are used here because there's no way to compare the end results of 2018 yet. As you can see in the chart above, the projections do track fairly well with actual results. (Note that these are projections from before the start of the season; they will change as the season progresses)
It's worth noting that projections inevitably tend to be lower than actual results because they are based on probability—the models are over and over again until the outliers are smoothed out. That's why you're likely to get a smaller spread between the winningest and losingest teams in projections than you are in actual outcomes. Despite this, the 2018 Yankees were, as of March 29, projected to win 100 games—the only time a projection has cracked 100 in the years available (2007-2018).
How baseball imitates the US economy
If the trends hold, the 2018 baseball season will have the greatest income gap, so to speak, of any year in recent memory. That's because there's no value in finishing in the middle—you best be competing for the championship, or mortgaging your assets for the future. If you are in the middle of the pack, why hold on to a pretty good pitcher, when you can trade them to a competitor for draft picks or prospects?
This is especially true when you consider baseball's outdated labor rules, drawn up in the steroid era when players peaked in their early 30s and stayed at all-star levels until they hit 40. These days, it's clear that players actually peak in their mid-to-late 20s. But baseball's labor rules do not allow a player to become a free agent until they've played six seasons in the major leagues. Since most players come into the league at 23 or 24, their teams get their peak years at team-friendly wage scales. Aaron Judge, who came in second last year in voting for the American League's most valuable player, is making $622,300 in 2018—a pittance in an environment where teammate Brett Gardner, a good-but-not-great player, is making $11.5 million.
And so it's also no surprise that the middle class of free agents is getting squeezed out. There's little incentive to fill your roster holes with an $11-million player—and especially not to commit four years to that price—when you can get, say one-fifth of that production for 1/20th of the price, and fans will be as happy as management to roll the dice and aim to win big rather than stick to what's feeling more and more like a low-ceiling, low-floor jail cell.
Welcome to a Major League Baseball economic landscape that's starting to look a lot like the larger US economic landscape, for better or worse.