During the night, the US, UK, and France unleashed 105 missiles on Syria, in what was the first coordinated Western strike action on the Damascus government.
The missiles targeted a scientific research facility that allegedly was connected to the production of chemical and biological weapons as well as two other units near Homs; a storage facility; and an important command post that the West also said served as a chemical-weapons equipment storage site.
Meanwhile, the Syrian government launched its own missiles to try and shoot the West's ballistics out of the sky. The rockets lit up the horizon like stars.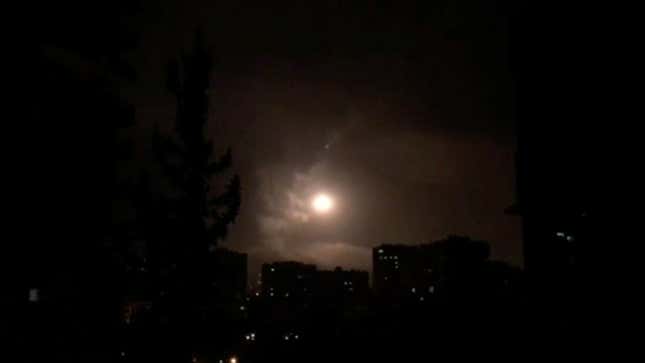 And erupted in the distance.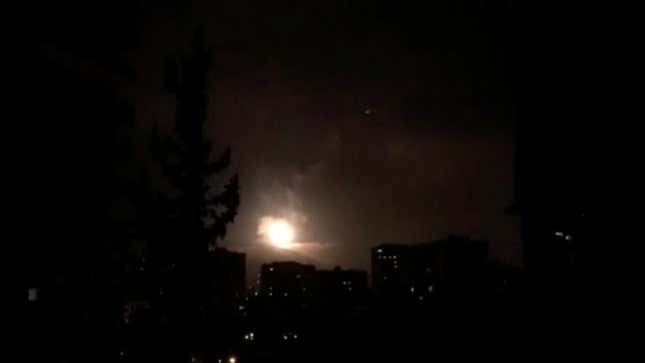 The counter-missiles then burst into the air.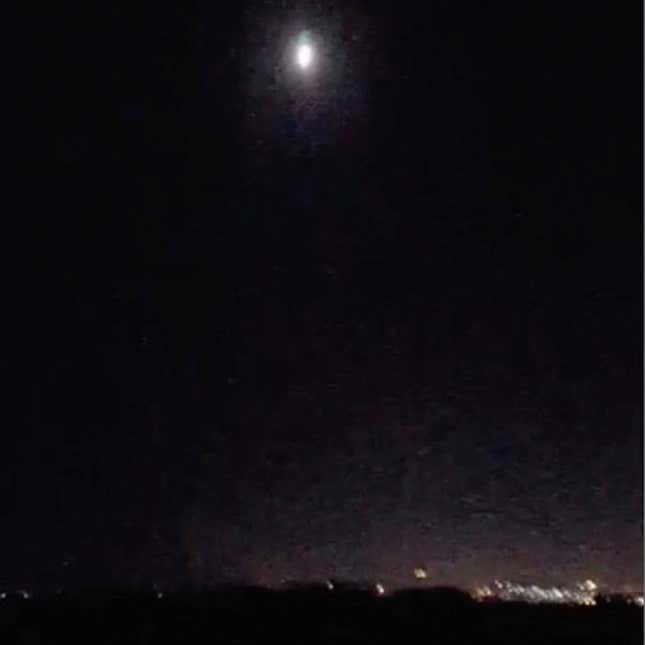 Other pictures have surfaced showing how missiles created streaks across the sky like shooting stars.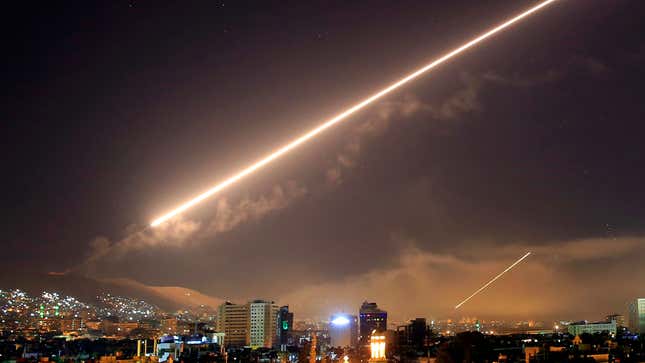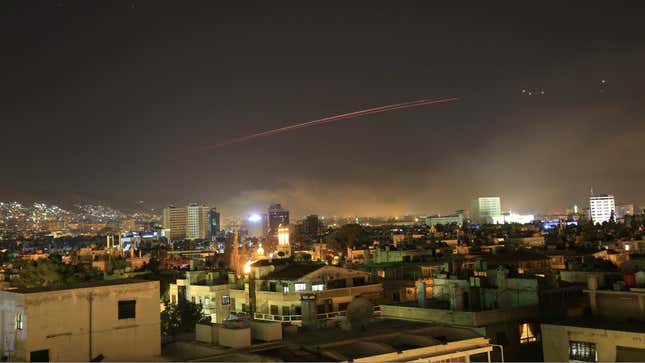 Hours later on Twitter, Donald Trump said "mission accomplished" and called the attack a "perfectly executed" strike. He congratulated himself as well as allies for "their wisdom the power of their fine military" and that it "could not have had a better result."