The death of one person on Southwest Airlines flight 1380 is the first accident-related fatality on a US passenger airline since February 2009. US National Transportation Safety Board chairman Robert Sumwalt announced the death today (April 17) following the flight's emergency landing in Philadelphia due to an apparent in-flight engine failure.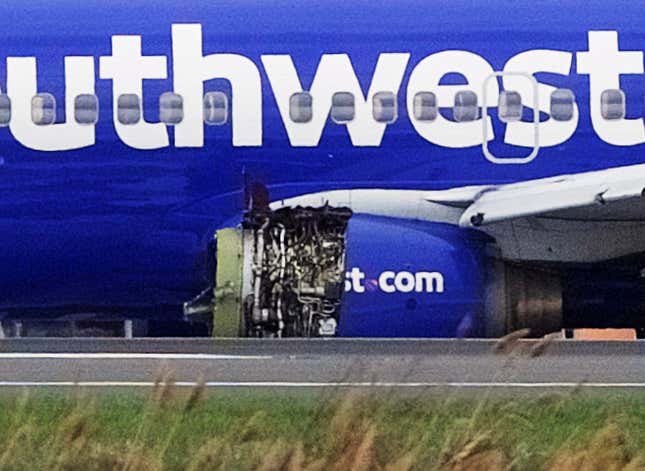 Until this incident, no one had died in a US-airline accident since a Continental Connection flight, operated as Colgan Air Flight 3407, crashed Feb. 12, 2009. Forty-nine people were killed.
The last death resulting from an emergency on a commercial flight was slightly more recent—in December 2013, one of the nine people on a Makani Kai Air commuter flight died following a crash.
Three people died following the July 2013 crash of the non-US carrier Asiana flight 214 in San Francisco.
Accident-related fatalities have become less and less common. In 2017, just two flights out of 35 million globally resulted in a death, according to aviation consultancy To70.
This is the first US accident death on a Boeing 737 aircraft since September 1994. Southwest exclusively operates various versions of the 737.
Of course numerous people face medical emergencies and die every year onboard airplanes, but as you can see, barely ever is it during an accident like this.
This post has been updated to clarify the distinction between US-based airlines and non-US airlines operating in the US.