Xi Jinping's bookshelf includes not only classics on communism but also works on artificial intelligence, as TV viewers spotted during his new year's speech this year. One of the books that helps the Chinese president understand AI is The Master Algorithm, a 2015 bestseller by Pedro Domingos.
In a recent interview with German magazine Der Spiegel, Domingos, who teaches computer science at the University of Washington, said that when he saw his book on Xi's bookshelf, he found it "both exciting and scary." The machine-learning expert explained:
Exciting because China is developing rapidly, and there are all sorts of ways the Chinese and the rest of the world can benefit from AI. Scary because this is an authoritarian government, going full tilt on using AI to control their population. In fact, what we are seeing now is just the beginning. Like any technology, AI gives you the power to do good and evil. So far, we have been focusing on the power to do good, and I think it is enormous. But the power to do evil is there, too.
China has vowed to become an AI powerhouse, with the goal of making the domestic industry worth $150 billion by 2030. The country is already home to some of the world's most valuable AI startups, such as Face++ and SenseTime, whose facial recognition technologies have been enlisted by police to build surveillance networks nationwide that can identify people quickly. The far western region of Xinjiang, where most of the nation's Uighur Muslim minority lives, is turning into a laboratory for testing high-end spying technologies.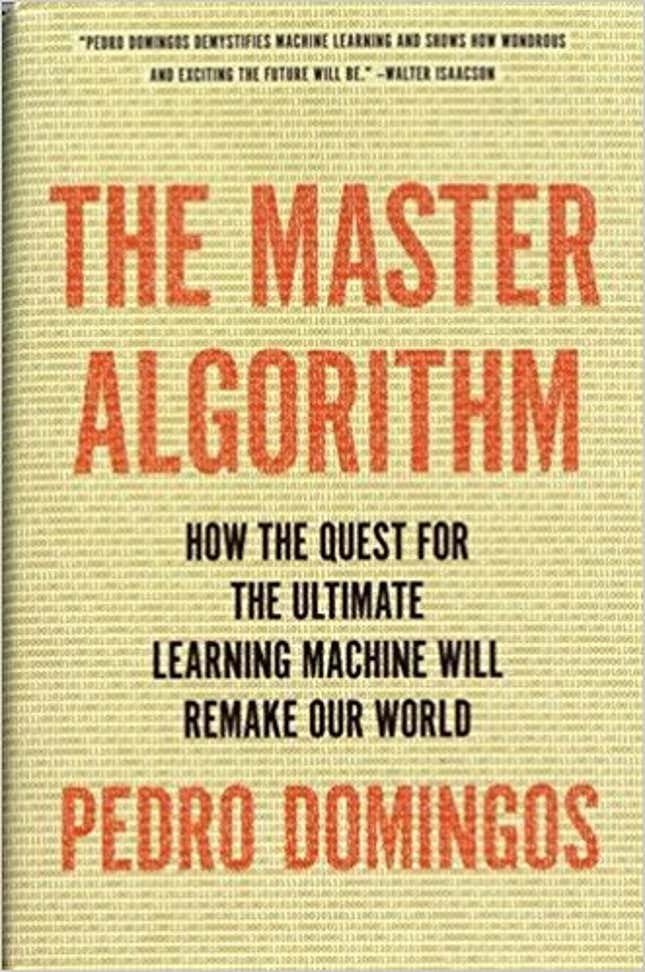 The Master Algorithm is an introduction to machine learning and how it relates to everyday life. The answer to all the learning problems of AI technology, according to Domingos, is an ultimate "master" algorithm that gives itself feedback to develop endlessly. The book is recommended by Bill Gates as a must-read on AI.
Domingos said autocrats like Xi and Russia's Vladimir Putin are interested in AI because they "unfortunately see the authoritarian and less the libertarian potential." China's advantage in the AI arms race, he said, is the huge data pool that fuels machine learning. In addition, the government and big corporations in China are willing to "help each other with little compunction," as Domingos predicted leading AI companies will become more nationally controlled during future retrenchments.
China's big three tech giants—Baidu, Alibaba, and Tencent—are all betting big on AI, focusing on areas ranging from self-driving cars to health care. According to a new cybersecurity law, companies must store all of the data they generate from China inside the nation's borders. And there have been incidents where tech firms, both foreign and domestic, have been asked to hand over personal data to the Chinese government.
At the end of the day, Domingos said, it's not AI making the decisions but those who control it. "Who will be steering the major algorithms? Is it us—or is it Xi Jinping? That's the question."
"We could end up in a world that China may not formally control, but they effectively do because they rule the cyberworld," he said.