Britain's capital is predominantly owned by just two aristocrats—the Duke of Westminster (paywall) and the Earl Cadogan. But in London's richest neighborhood, Mayfair, extremely wealthy royalty from overseas are replacing UK aristocrats as landlords.
According to research by real-estate agency Wetherell, dukes, earls, lords, and ladies comprised of 80% of all Mayfair landlords back in 1945. This included the Duke of Westminster, the Rothschild family, and Marquess of Crewe. However, over the last two decades, those aristocrats have disbanded their trusts and sold off their portfolios in order for their children to buy properties of their own. The research shows aristocratic children have used their inheritance to buy large houses in other up-and-coming, affluent areas, such as Fulham, Wandsworth, and Battersea.
In Mayfair, where Knightsbridge and Chelsea are located, 33% of properties are privately owned homes, 21% are social housing, while 46% are privately rented. Of the landlords owning properties available for renting, 65% are professional firms or investors, mostly from Qatar, Saudi Arabia, Kuwait, Abu Dhabi, India, Nigeria, and Russia. The new landlords include the Sultan of Brunei, Emir of Qatar and his family, and Emir of Kuwait.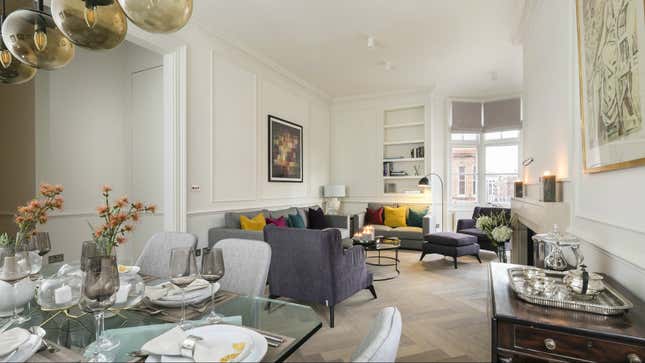 These properties, unsurprisingly, come with steep price tags. Mayfair apartments rent for £500 ($700) to £3,750 a week, with larger apartments and houses going for £3,750 to £6,000 a week, according to Wetherell. For the ultra rich, there are also properties in Mayfair available for £6,000 to £12,000 per week.