A 72-year-old California man who authorities believe is the serial murderer known as the Golden State Killer has been arrested.
Sacramento sheriff Scott Jones today (April 25) hailed the "current and innovative techniques" that led to the arrest of Joseph James DeAngelo at his Citrus Heights home. Jones, who withheld details surrounding the crime lab work that helped link DeAngelo's DNA with a 1978 murder, said that the break in the case came just a few days ago.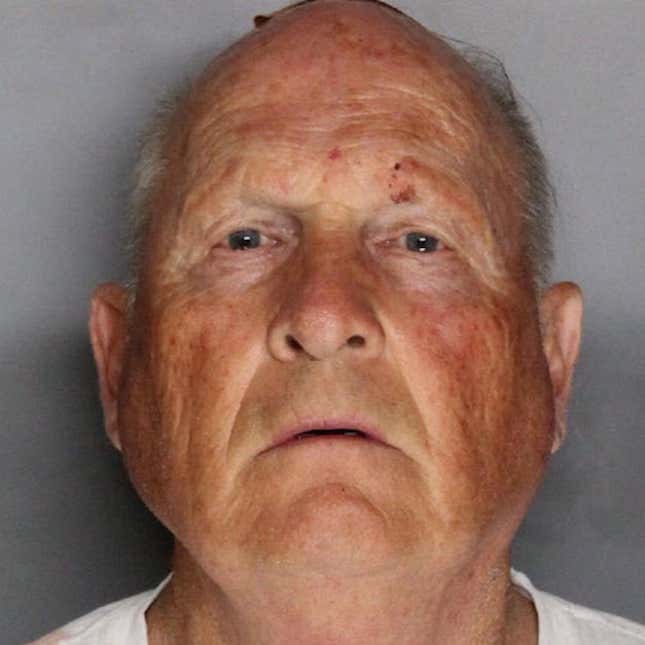 Jones spoke to reporters alongside district attorneys from multiple counties in California. Between 1974 and 1986, the Golden State Killer was thought to be responsible for 12 homicides and 51 rapes across the state. The serial assailant's crime sprees were marked by home invasions and taunting phone calls and letters.
DeAngelo, a former police officer fired in 1979 after shoplifting a hammer and a can of dog repellent, has been charged with two counts of murder under special circumstances for the deaths of Brian and Katie Maggiore. The couple, fatally shot while walking their dog in Rancho Cordova 40 years ago, were believed to be the first victims killed by the man then known as the East Area Rapist.
Other nicknames included the Original Night Stalker and the Visalia Ransacker.
"Today it is our pleasure to call him defendant," said Orange County district attorney Tony Rackauckas.
The story told in a best-selling book has a new ending
Ventura County DA Greg Totten has also filed capital-murder charges against DeAngelo for the murders of Lyman and Charlene Smith. The extensive charges, as detailed by Totten, include multiple murders, murder during the commission of a rape, and murder during the commission of a burglary. The Smiths were killed in their Ventura home in 1980.
Interest in the case has been on the rise thanks to Investigation Discovery's four-part series Golden State Killer: It's Not Over, which aired last month. A People Magazine Investigates special detailing DeAngelo's capture will air Friday. The most notable addition to the media surrounding the once-cold case is the nonfiction book I'll Be Gone In The Dark, by investigative journalist Michelle McNamara
Published posthumously, the best-seller chronicles the pursuit of the killer and includes a hauntingly prescient note at its conclusion.
Patton Oswalt honors his late wife
McNamara's widower, comedian Patton Oswalt, took up the mantle with friends of McNamara to complete I'll Be Gone In The Dark, writing the book's afterward. Following the Sacramento press conference, Oswalt took to Twitter to tweet about the book's significance in the case and in cementing McNamara's legacy.