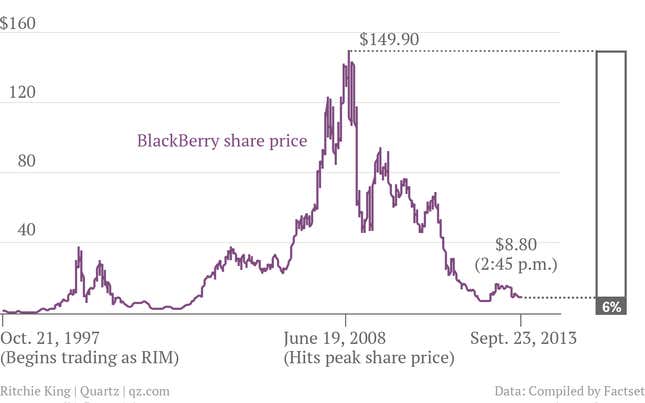 BlackBerry's largest shareholders—led by Fairfax Financial Holdings—have just floated a $4.7 billion deal to take the company private, after five years of spiraling downwards. That works out to $9 per share, or 6% of BlackBerry's peak share price.
The company's share price hit its highest close on June 19, 2008, before the financial crisis and poor company decisions sent the stock tumbling. That's also when the company was called Research in Motion (RIM).
Today's tentative offer for BlackBerry (BBRY) is 3.1% higher than where the company's share price closed last week. BlackBerry stock has shot up to around $9 per share since the announcement.