Mike Pompeo was back in North Korea this week for the second time, finalizing plans for a June 12 summit between the US and North Korea, which will take place in Singapore. The US secretary of state also worked to ensure the release of three Americans who had been imprisoned in North Korea.
In images released by North Korea's state media agency KCNA, Pompeo is seen shaking hands with Kim, with a slight smirk on his face. Another image shows more pronounced warmth between the two men, with big smiles.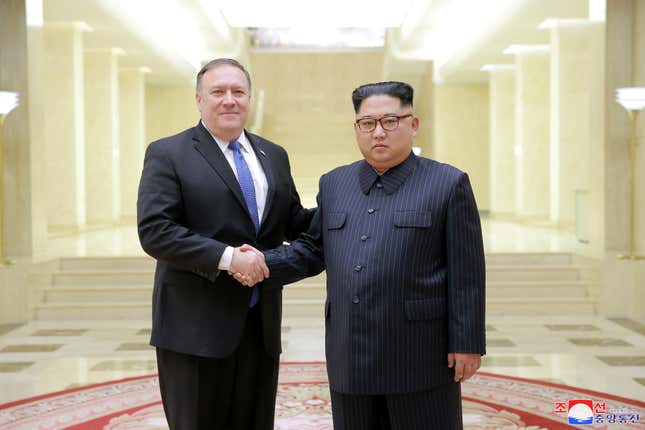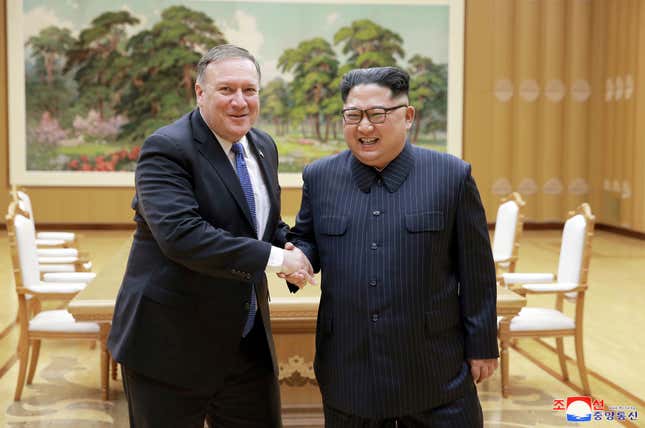 Given the high stakes of their meeting, one might expect a tenser, less inviting image. The friendly postures above are a marked change from those captured during an earlier meeting between Pompeo, then-CIA director, and Kim in April. Below are Pompeo and Kim posing at last month's meeting.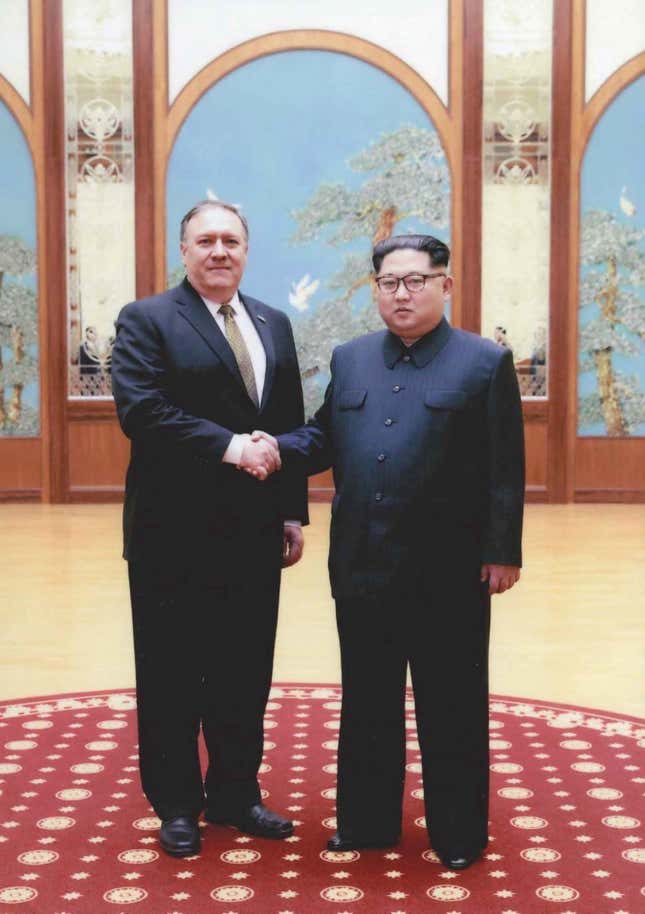 The difference between the two sets of photos suggest the new tenor of relations between the US and  North Korea. From Donald Trump calling Kim "rocket man" at the UN General Assembly in September last year (and frequently thereafter), to thanking Kim by name on the tarmac at Joint Base Andrews early this morning, US-North Korean relations have come a long way—at least in front of the cameras.
Opening his remarks to the press this morning, Trump said, "This is a great honor . . . we want to thank Kim Jong-un who really was excellent to these three incredible people."
As has been noted before, the image of a US leader smiling with Kim is a small but powerful symbol for the isolated North Korean regime.