Starting today, Adobe is making its interface design software free to anyone in the world. The XD CC Starter kit includes desktop and mobile versions of Adobe XD, a program that enables designers to create and share prototypes of websites, apps, and other user interfaces.
Since moving to a cloud-based subscription model in 2013, Adobe has notoriously cracked down on freebies and illegal downloads. In 2016, it shortened the trial period for software from 30 days to seven, and now most Adobe programs (or "apps" as it now call them) are subscription-based except for Acrobat Reader, a lite version of Photoshop and the CS2 version of Creative Cloud. So why is it nixing the $120 annual fee for Adobe XD now?
One reason is Adobe wants a bigger slice of the burgeoning UX/UI design specialization field to be using its software. The company ran a survey of UX design managers and department heads and found that 87% of those surveyed said hiring more user experience designers is a top priority for their organizations. The survey also suggests that the demand for designers who can create beautiful front-end digital interfaces is comparable to the demand for software engineers who can build them.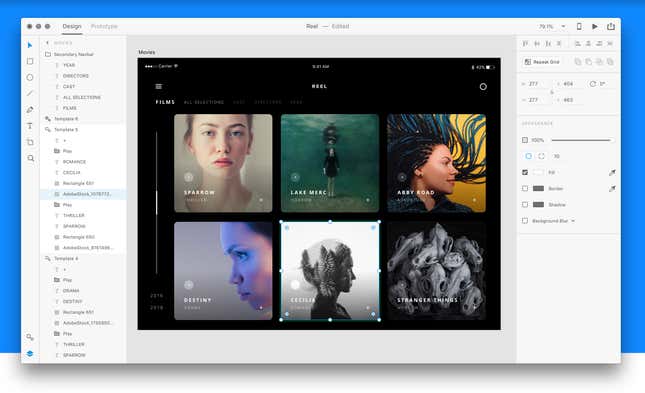 Giving away XD also mirrors the fee structure of Adobe's competitors. The robust collaborative-design platform Figma, for instance, allows individuals to use the software for free and makes money from professional teams who pay $12 a month. Similarly, Adobe will make XD free for individuals, but will still charge a monthly fee for design teams and enterprise users, $10 per user for XD alone or $53 per user for the Creative Cloud all-inclusive bundle. Adobe's hope is to get more design teams using XD, which seamlessly ties in with other programs like Photoshop and services like Typekit, a font-subscription resource that comes bundled with Adobe software. Conceivably, the free version of Adobe XD would serve as a gateway to other paid Adobe products and services.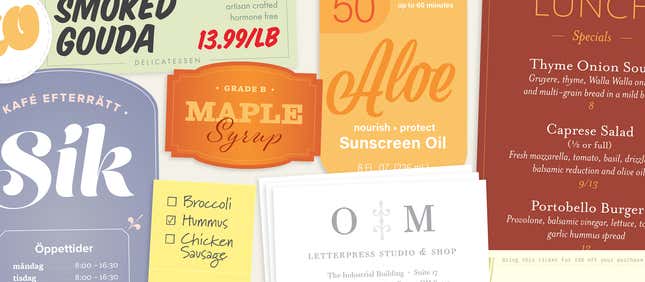 But according to Scott Belsky, who rejoined Adobe last year to lead its product and design teams, says there's a more philosophical reason for giving away software. He believes arming designers with tools and tutorials will help them thrive in a future increasingly likely to be dominated by machines and humanoid robots. "The company [Adobe] has a new purpose," says Belsky. "In this world where creativity is the most uniquely human trait there is, we need to make our tools accessible to more people and [consider] new mediums we need to create for. We need to outfit our customers to perform in those worlds."
Free software is just the start, says Belsky. Adobe also announced a $10 million fund for developers who want to create plug-ins and third party tools to work with XD. Belsky says Adobe teams are also exploring novel teaching methodologies to keep designers up to speed with the often overwhelming cycles of software improvements.