In June, Father's Day will be celebrated in more than 80 countries around the world. It's a good time to reflect upon the unique impact that fathers can have on their children's lives. Although research on parenting tends to focus on mothers, or families more generally, a growing body of evidence shows the critical role of fathering in healthy childhood development.
To celebrate dads this year, photographer Adriana Zehbrauskas partnered with the United Nations Children's Fund (UNICEF) on a photo series of dads and their newborns in the delivery room in five different countries—Guinea Bissau, Mexico, Thailand, Turkmenistan, and the United Kingdom. The photos aim to draw attention to the lack of paid paternal leave around the world and the importance of father-child bonding from an early age for a child's healthy development. "Evidence suggests that when fathers bond with their babies from the beginning of life, they are more likely to play a more active role in their child's development," UNICEF explains in a statement. "Research also suggests that when children positively interact with their fathers, they have better psychological health, self-esteem and life-satisfaction in the long-term."
Mexico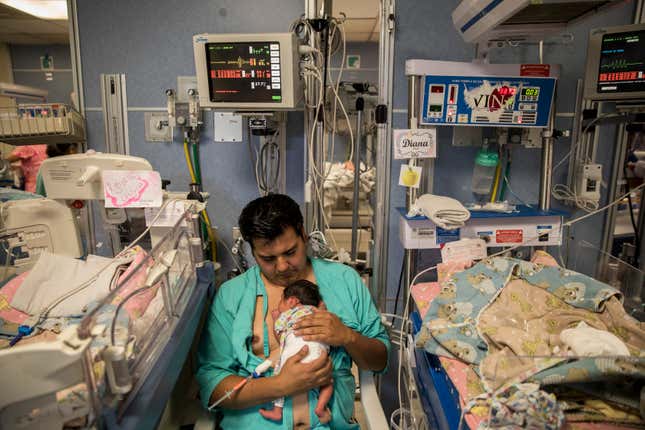 Thailand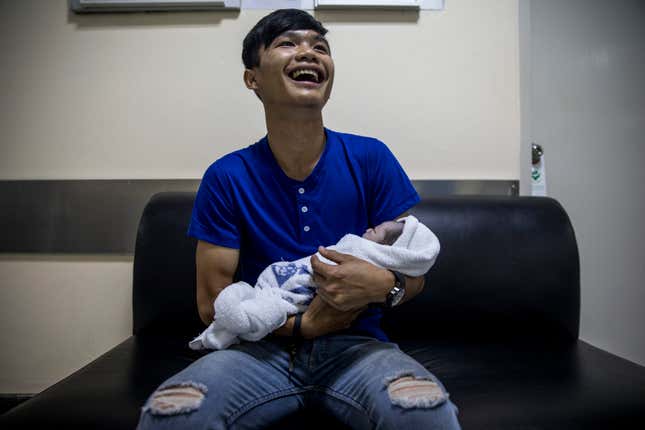 Turkmenistan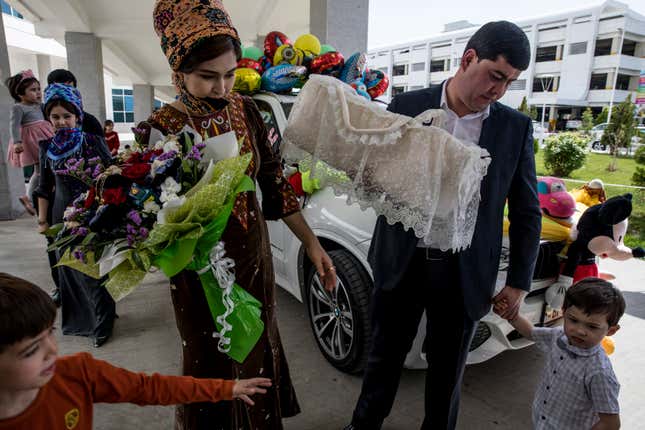 United Kingdom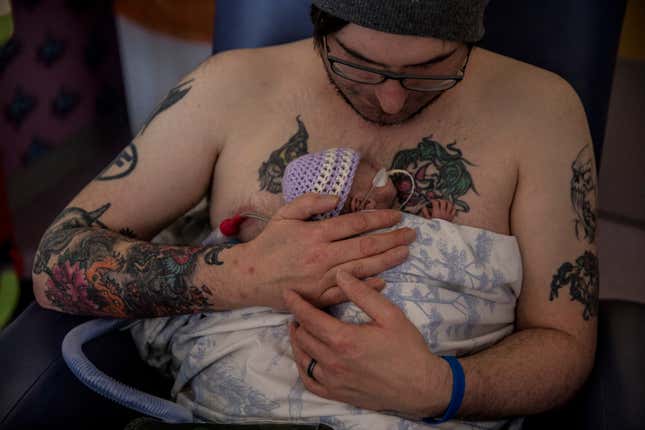 Guinea Bissau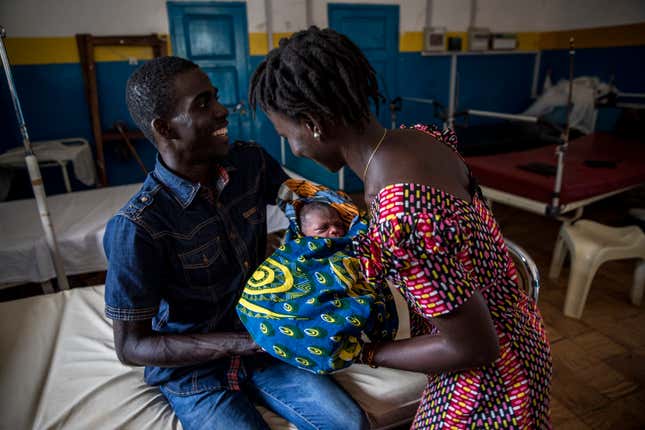 This reporting is part of a series supported by a grant from the Bernard van Leer Foundation. The author's views are not necessarily those of the Bernard van Leer Foundation.