Obstacle, meet opportunity. Worldwide, 200 million fewer women have access to the internet than men (1.3 billion versus 1.5 billion) and this growing divide is only getting worse, says a new report from the UN. By 2016, the gap could be 350 million, as men continue to monopolize "high-status" tools like PCs and mobile phones.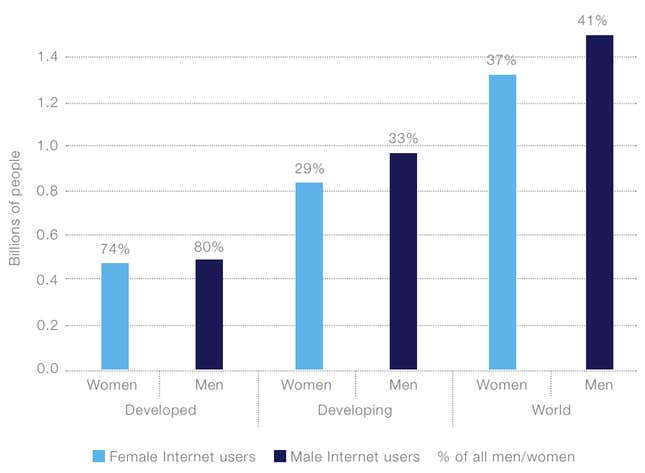 But there's a solution, or at least, a market opportunity: Governments, telcos and device manufacturers could figure out how to get their services into the hands of women. Concentrating on closing the gender gap in internet access could boost world GDP by billions of dollars, because every 10% increase in access to broadband internet increases a country's GDP by 1.38%, estimates the UN.
This effect could be especially powerful in Sub-saharan Africa, where men with access to the internet outnumber women with the same access by two to one.