Neil Armstrong started his journey to the moon from Kennedy Space Center's Launch Complex 39A. The first and the last space shuttles took off from the same launchpad. Now Jeff Bezos and Elon Musk want to send rockets made by their companies—Blue Origin and SpaceX respectively, from the historic site. It is a battle that should have been drawing to a close. NASA wanted to arrive at a decision before Tuesday, Oct. 1, the start of the federal fiscal year. Instead it looks like it will carry on at least until the middle of December.
The site costs NASA $1.2 million a year in maintenance. As federal budget cuts loom—NASA this week warned employees they may be furloughed—that is a saving the agency could use. But on Sept. 3, Bezos' Blue Origin filed a complaint with the US Government Accountability Office, arguing that "there's a problem with [NASA's] solicitation that needs to be addressed," reports Space News, an authority on the space business.

A public spat about private use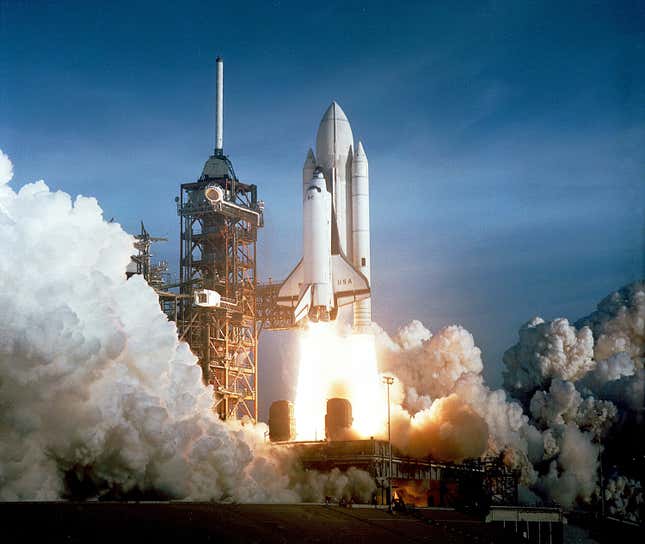 At the heart of the fight is whether the company that wins the launchpad should gain exclusive control over it. Musk's SpaceX, which is already serving the International Space Stations and has dozens more flights scheduled, including one on Sunday, Sept. 29, argues that it would need the port full-time, and also that it would be too expensive to modify it for multiple users. Bezos' Blue Origin envisions a multi-user launch pad, a plan that found public support from the United Launch Alliance, a Lockheed Martin-Boeing joint venture and a big SpaceX rival.
Musk responded in no uncertain terms to Blue Origin's complaint, calling it a "phony blocking tactic and an obvious one at that." He added, "I can't say for sure whether [Blue Origin's] action stems from malice. No such doubt exists about ULA's motivation."
GAO's got mail—lots of it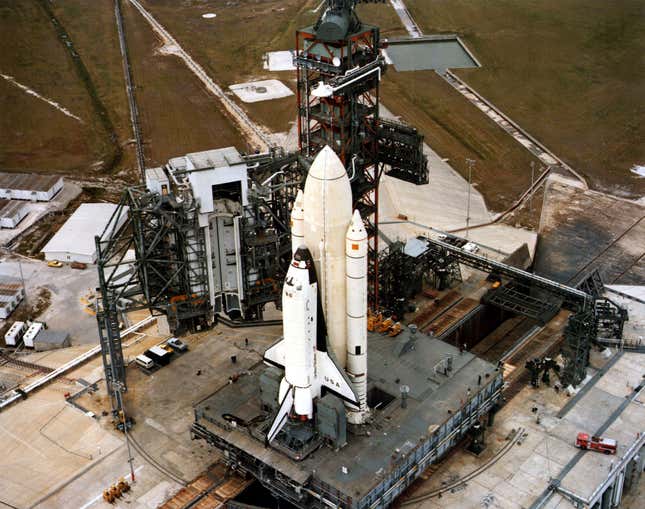 The GAO must make a decision by Dec. 12. Meanwhile, neither side is waiting idly by. A letter-writing campaign is underway that would impress the most hardened K Street veterans.
It started way back in July, with two Alabama congressmen writing to Charles Bolden, NASA's head, expressing their "concerns about providing the pad to one exclusive user." That was followed up on Sept. 5 (pdf) by five US senators—from Louisiana, Washington, Oklahoma and Utah—who also had "concerns about plans to lease Kennedy Space Center's Launch Complex 39A exclusively to one company."
More impressive was the response. On Sept. 13, both Florida senators wrote to Bolden (pdf) expressing "support [for] NASA's efforts to make the best use of its valuable infrastructure," adding that the agency should "not yield to outside influence when determining what factors to consider in choosing partners." Three days later, all 27 representatives (pdf) to the house wrote to Bolden to "commend NASA for undertaking an open, competitive process" and urging "a timely decision [which] is in our national interest."
K Street, we've got a problem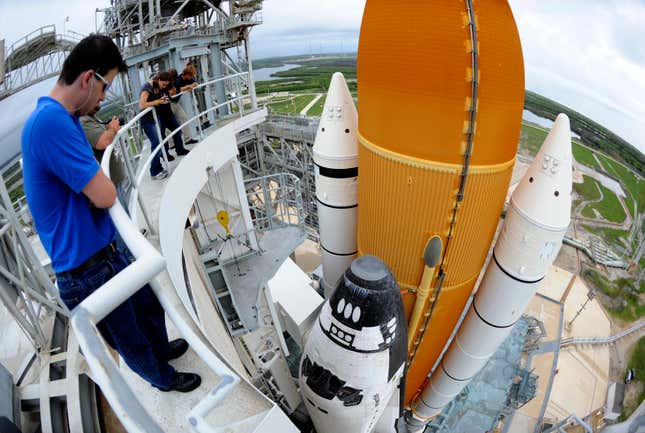 Though Bezos is the richer of the two, Musk seems more willing to pay for decent lobbyists. Bloomberg reports today that SpaceX has spent over $1 million on lobbying since the start of 2012. Blue Origin's first lobbying expenditure was a piffling $20,000 in June this year. Musk has also spent 10 times as much as Bezos on campaign contributions since 2009, according to the same report.
Still, the scrutiny might force SpaceX to change its tune, if reluctantly. "If they [Blue Origin] do somehow show up in the next five years with a vehicle qualified to NASA's human rating standards that can dock with the Space Station, which is what Pad 39A is meant to do, we will gladly accommodate their needs," Musk told Space News this week. "Frankly, I think we are more likely to discover unicorns dancing in the flame duct."