On Father's Day, many US lawmakers shared photos of their children and affirmed the value of family. The timing couldn't have been worse: That same day, US Customs and Border Protection released inflammatory photos of an immigrant processing center in McAllen, Texas, where the government is forcibly separating detained parents from children.
Some news outlets have rejected the government-issued detention center photos as propaganda. However, even official depictions of the steel-wire enclosures have sparked calls for the Trump administration to change its tactics.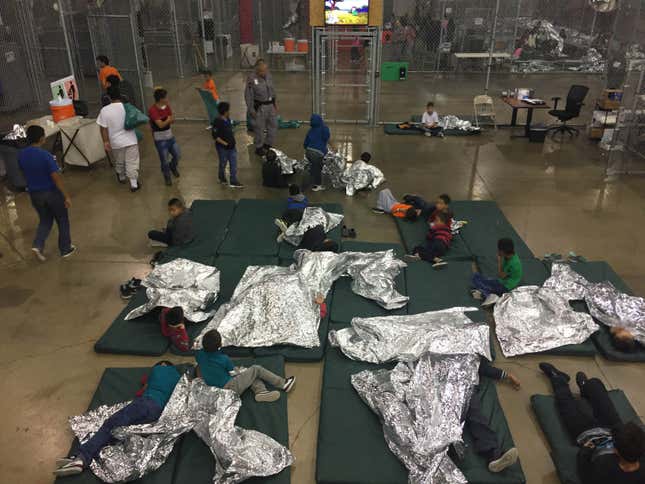 On Monday (June 18) more photos were released, this time from the US Department of Health and Human Services showing a tent city for teenage boys in Tornillo, Texas. These government handouts are striking for the total absence of the children themselves.
Whereas photos from other facilities showed detainees, the new images are totally empty, distancing viewers from children's actual experience of detention.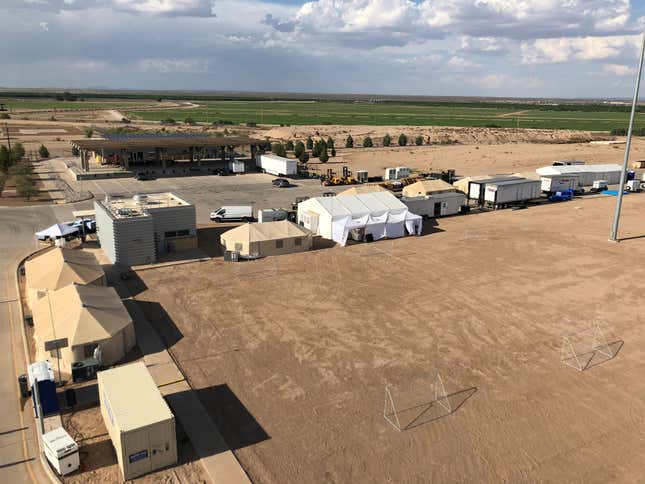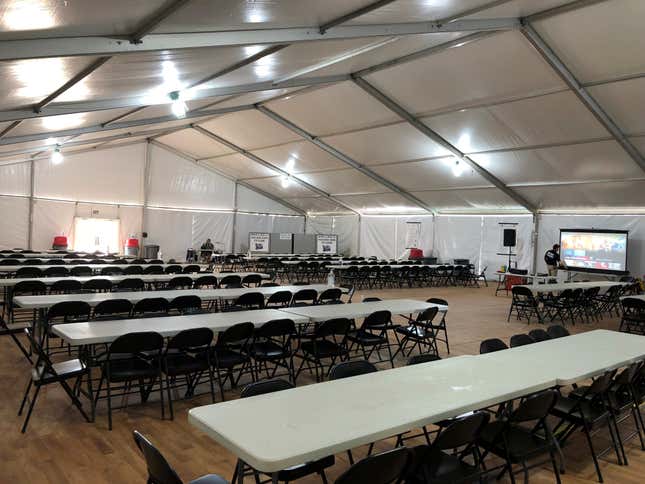 Aerial photos from Reuters, in contrast, show children being led through the facility in a line.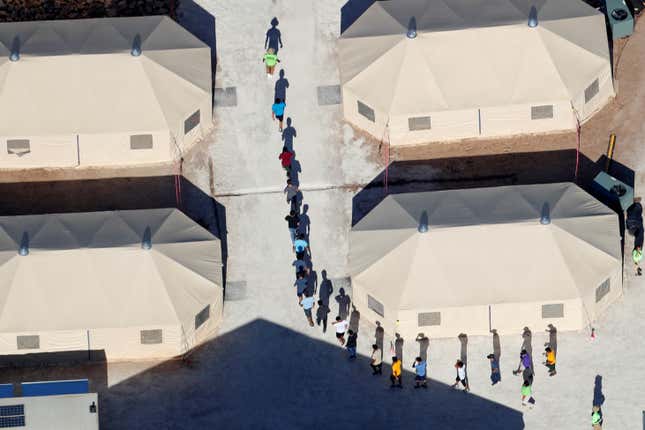 As images and descriptions of detained migrant children continue to circulate, some have pointed out a jarring juxtaposition with government and White House officials' "family-friendly" public narrative.
Over the weekend, House speaker Paul Ryan shared a video about the importance of fatherhood, which drew jeers online. Ryan has been criticized for inaction on the issue of family separation.
A Father's Day tweet from the personal account of White House press secretary Sarah Huckabee Sanders drew similar backlash.
Another target of criticism has been Ivanka Trump. Daughter and official advisor to the president, one of her signature areas of interest is child care. Yet Trump has stayed near-silent on the forced separation of migrant parents and children. Trump's latest Instagram post, proudly displaying her own family intact, with all three children clustered around husband Jared Kushner, has drawn hundreds of angry comments.