One of the most famous depictions of former French emperor Napoleon Bonaparte is him wearing one of his "bicorne" hats. Today, people are willing to pay a small fortune for a piece of that history.
On June 18, one of those two-pointed military dress hats, which was salvaged from the battlefield after his defeat at Waterloo in 1815, was sold at auction in France for €280,000 ($325,000), excluding fees. It was expected to fetch less than €40,000.
Over his political career, Napoleon is believed to have worn 120 such hats. Each had a three-year lifespan, and a dozen would be in service at any one time, before being disposed of. He even made valets break in his hats before he donned them himself. While others at the time wore the hat with the points at the front and back, Napoleon famously wore his sideways, so he could be spotted on the battlefield, as depicted here by a historical reenactment enthusiast.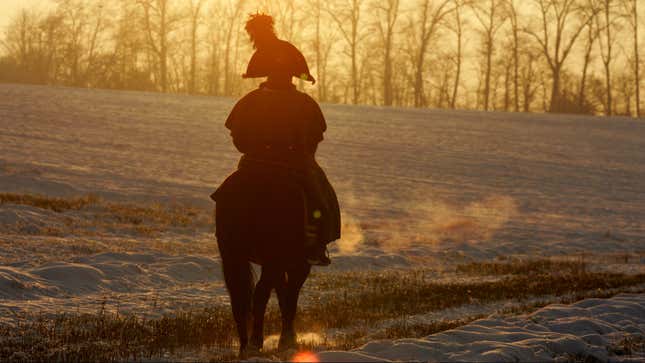 The hat that sold at auction, which was initially bought by a private individual in 1986, is believed to be just one of 19 left in existence. The De Baecque auction house said the hat went to a French collector of historical pieces.