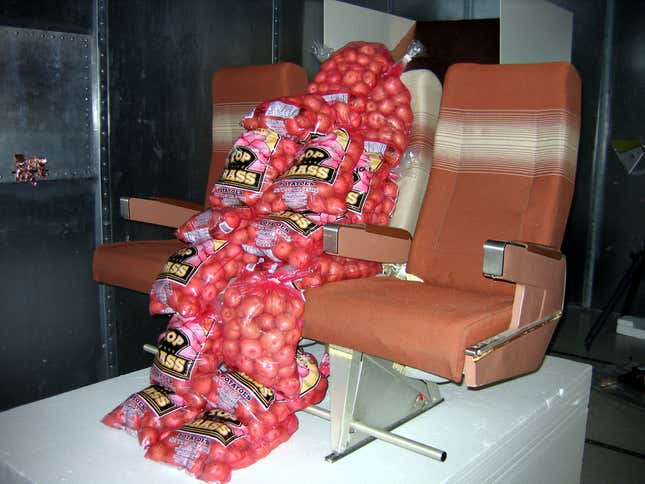 A committee advising the US airline regulator has concluded that hand-held electronic devices can be connected to Wi-Fi at all points in a flight, according to the Wall Street Journal (paywall).
Currently, Wi-Fi can only be used when an aircraft is above 10,000 feet.  Paul Misener, an Amazon executive who was part of a group formed to help the Federal Aviation Administration set policy on portable electronic devices, told the WSJ that the committee proposes a set of tests and re-analysis of previous data that would show Wi-Fi causes no safety problems below that altitude. If the committee's suggestions are adopted, passengers still wouldn't be able to use their own cellular internet connections, but could rely on  internet service provided by the airline (often for a price) from "gate-to-gate."
The study does not recommend allowing cellular connections, but apparently only because the FAA has long forbid it. The committee, according to Misener, does seem to agree with what many have long suspected: Cell phone usage won't put your plane on a course to the Bermuda triangle, or worse.
Laptops also aren't recommended below cruising altitude, but not because they can send the avionics haywire. Rather it's because they're big enough to do some serious damage if turbulence sends them flying. So the beneficiaries of a change in policy would be cellphones (in airplane mode, of course), e-readers, and tablets that can use the internet. Though the exemption refers specifically to internet use, the effect would be to allow you to use your device for an entire flight—no more killing time with subpar inflight magazines.
For Amazon, which makes the Kindle tablet, such a move would be a boon to its customers. It would also be a boon to its online retail service. E-Bay, for instance, covers the cost of in-flight Wi-Fi for people who are browsing its marketplace on Virgin airlines.
The only problem is that the service used by 60% of wired airlines to provide Wi-Fi to their customers, Gogo, doesn't work well below 10,000 feet because it relies on cell towers. Ironically, providers who use satellites to connect to the internet function equally well above or below the current ceiling.
Of course, in-flight internet is still notoriously slow, and giving passengers uninterrupted access to it might make things even worse. On the other hand, maybe more of them will be willing to pay for it—and that might give the airlines and their internet providers an incentive to finally make it faster.