A Renaissance mansion in the heart of Rome oozes Old World charm, but it's going on sale this week in a very modern way.
The 17,000 square foot mansion will be auctioned off on Thursday (June 28), with bids accepted in either US dollars or cryptocurrency via the blockchain-based property marketplace Propy. The reserve price is set at €38 million ($44 million, or around 7,200 bitcoin). The four-story mansion has 11 bedrooms, 15.5 bathrooms, a theater, a private garden, and a chapel.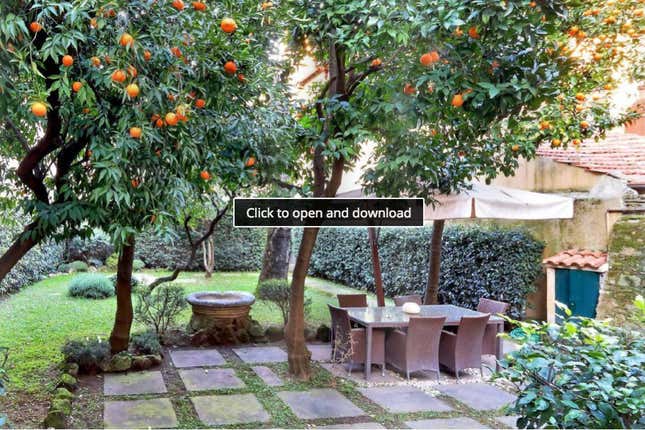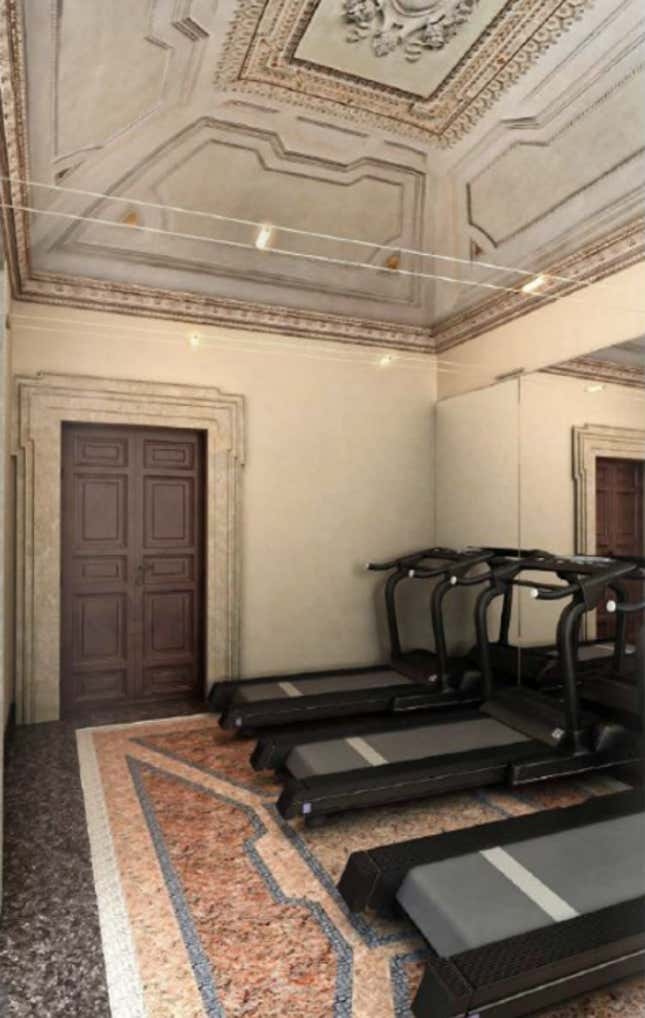 Although it's not the first property to be offered in cryptocurrency, it's certainly one of the priciest and most historic. The mansion was designed and built by Giacomo Della Porta, a 16th-century architect and sculptor who worked with Michelangelo, and architect Girolamo Rainaldi, and is protected as a heritage site by the Italian government. The auction aims to find "a new owner who lives up to such residence." Prospective bidders had to register and deposit funds of $100,000 (or the cryptocurrency equivalent) to be able to bid.
Given the timing of the sale, it's going to take lot more crypto assets to buy this mansion than it would have a few months ago. In the wake of a series of heists at cryptocurrency exchanges, Bitcoin has fallen to around $6,100, down from more than $19,000 at the end of 2017. In other words, what costs 7,200 bitcoin today would've have run only around 2,200 in December. (Other cryptocurrencies have lost value in recent months as well.) The dollar, meanwhile, has gained against the euro over that time, so the reserve price is worth about $1 million less, in dollar terms, than it was at the end of 2017.
Real estate transactions in cryptocurrency became more noticeable last year, as firms sought to accommodate wealthy clients who want to tap into their cryptowallets and buy something a bit more sturdy.