Nearly 100 years after World War I ended, a hospital that was used in the Great War has been turned into a mansion worth £11.5 million ($15.2 million) in London.
The luxury property is a rare Grade I-listed, 1820s gothic-style mansion located at St Katharine's Precinct. It's within moments of Regent's Park and is walking distance from the affluent area of Marylebone High Street.
While the 4,819 square feet mansion's exterior remains in the style of 1820's gothic aesthetic, to reflect the neo-Gothicism of the iconic Danish Church of St Katharine next door, the interior is completely contemporary.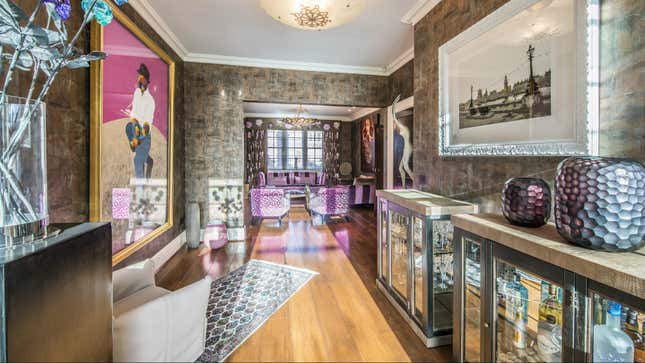 It has four bedrooms, three bathrooms, two reception rooms, and a study. Other mod cons include a cinema room and even a lift. The rooms are decorated with bespoke artwork and the property also boasts a vibrant garden.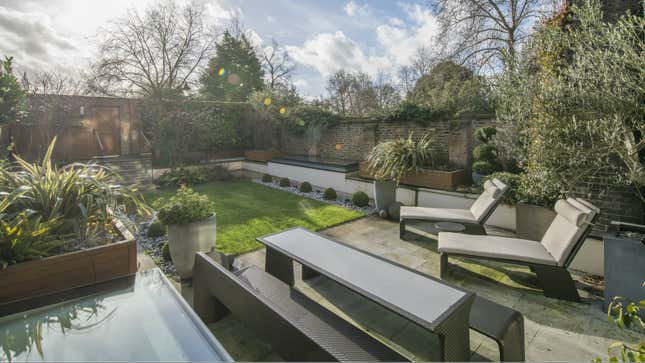 But whoever buys the property will not just buy into luxury, they'll purchase a slice of history.
Originally built in 1825, the property provided hospital accommodation for men, on the North side, and women on the South side, with the Chapel in the middle. During the WWI, the then Patron Queen Alexandra granted use of the Chapel to her fellow Danes in London. Meanwhile, a New York banker then acquired the hospital, who offered the premises to the Red Cross to aid the war effort.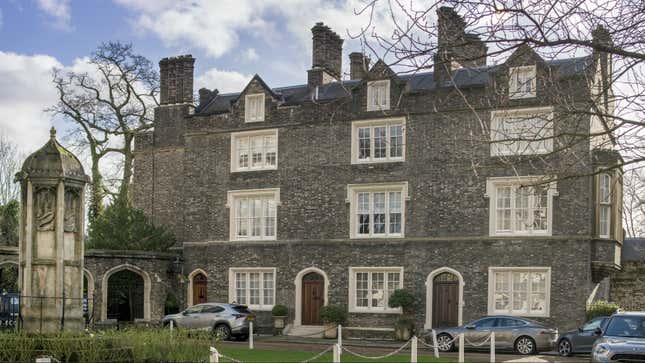 Following that, St. Katharine's Hospital became an auxiliary to the Military Orthopaedic Hospital to treat wounded officers. In 1917, the building was then named The St Katharine's Lodge Hospital. It was after World War II, when most of the area got destroyed, that the church and surrounding buildings became privately owned in 1952.