If you already own an Amazon tablet and have been debating whether to pick up a pricey $220 Echo Show, Amazon is offering a new setup that might be just what you're after.
Amazon introduced the "Show Mode Charging Dock" today, June 28. It's an accessory that turns its Fire tablets into always-on screens that will show off any of the information asked of Alexa. Basically, if you own a Fire tablet, you can now get pretty much the same experience you would from an Echo Show.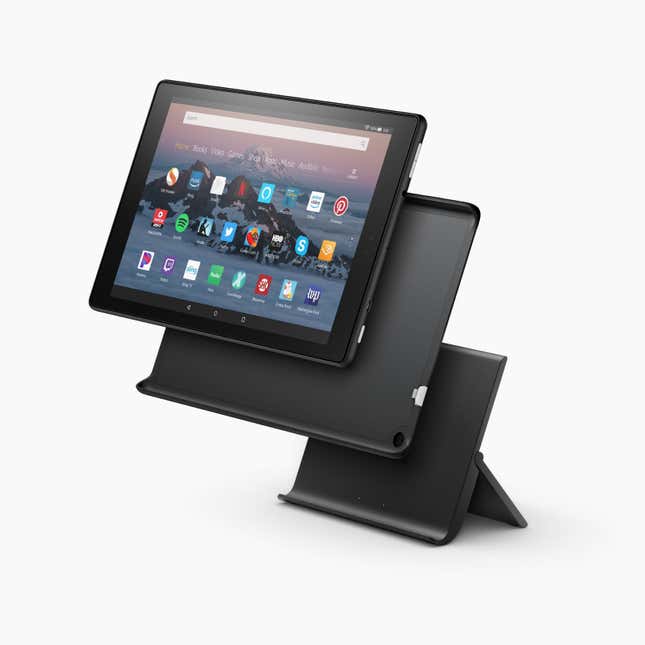 The new dock plugs into a Fire tablet, and lets you make video calls to anyone with an Echo Show or a similar setup, and get all of the visual information the Show offers, like weather data, and music lyrics. You can take your Fire out of the dock and it reverts to being a regular tablet.
Even if you don't own a tablet, this new setup would actually cost you less than an Echo Show. A Fire 8 HD tablet costs $80, and the dock starts at $35. That totals $115, although it's worth pointing out that the Echo Show is currently on sale for $160. But then, it's a lot more difficult to carry a Show around with you than a tablet.