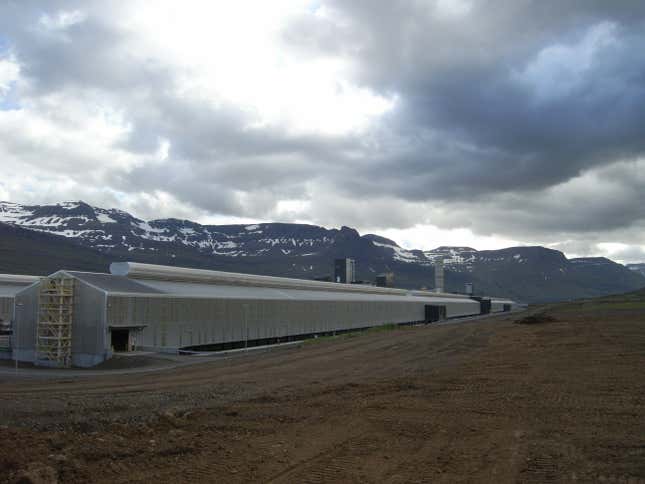 Alcoa, one of the world's largest producers of aluminum, will kick off the US quarterly earnings season today after 4 p.m. ET with what most analysts are expecting will be a lackluster third-quarter performance. Analysts polled by Factset believe that earnings will be completely flat—$0.00 per share—and revenue will fall to $5.57 billion from $5.96 billion last quarter.
Investors historically viewed Alcoa as a bellwether, with value for predicting the tone of other US profit reports that follow it. But market watchers have pointed out that any correlation between Alcoa (which trades under the ticker AA) and the S&P 500 stock index is likely overrated.
Factset analysts found that the relationship is one-sided; the S&P 500 rose in 15 out of 19 quarters after Alcoa beat estimates, but fell in only 11 out of 21 quarters in which Alcoa missed earnings. In a nutshell: an Alcoa beat is a far more accurate predictor of market performance than an Alcoa miss.
Nor is it clear that Alcoa has any strong, long-term correlation with the S&P 500. AA's stock performance has diverged quite sharply from the S&P 500 index in the last few years: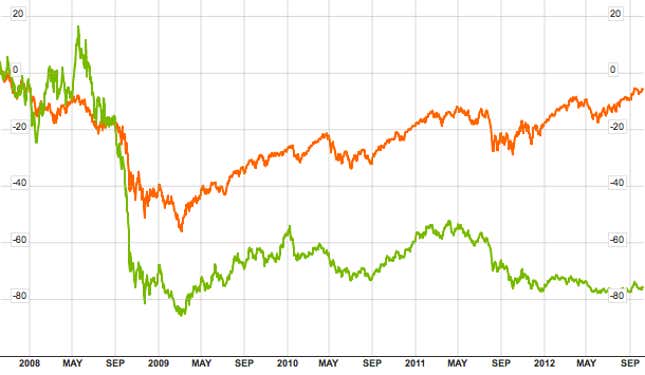 Is all the attention on Alcoa misplaced, then? Maybe not if you're focusing on the earnings call, which takes place after company results are released. In this year's Q2 call on July 9, CEO Klaus Kleinfeld sped from industry to industry in his detailed overview of Alcoa's growth prospects, covering everything from business jet manufacturing to the beer industry. Let's recap a handful of Kleinfeld's predictions from last quarter:
Increased demand for business jets likely to be offset by declining demand for military aircraft. Overall, Alcoa saw the aerospace industry growing at 13%-14% in 2012.
Better than expected (4-8%) automotive growth, led by 10%-14% growth in North America
Commercial building growth of 2.5%-3.5%, mostly concentrated in China, Brazil, India and other emerging markets
Revenue in beverage cans and packaging were set to grow at 3% globally, with "early signs of improvement in the strong beer segment."
Few companies can report on a more diverse array of products and sectors than an aluminum producer. Bottom line: if you're watching the earnings season, the Alcoa earnings call may prove far more interesting than the earnings themselves.