Paul the octopus, a resident of Germany, gained global attention after correctly guessing the outcome of eight 2010 World Cup games involving his home country. He died shortly after, having earned the ire of German soccer fans by predicting Spain's 2010 win over Germany, leaving a gaping hole in the field of animal clairvoyancy.
For the Brazil World Cup in 2014, a menagerie of contenders vied to replace Paul, including this camel, an elephant in Germany, and a sea turtle, but none could fill Paul's shoes—as not only did he not wear any, but he would have had eight of them if he did.
This year, the field of competition of fauna vying to be the next influential World Cup oracle is even bigger. The animals make their forecasts in a number of ways: by eating or grabbing a food item attached to a country's flag, turning their heads in the direction of one flag or another, or pushing a small ball to one pitch or another.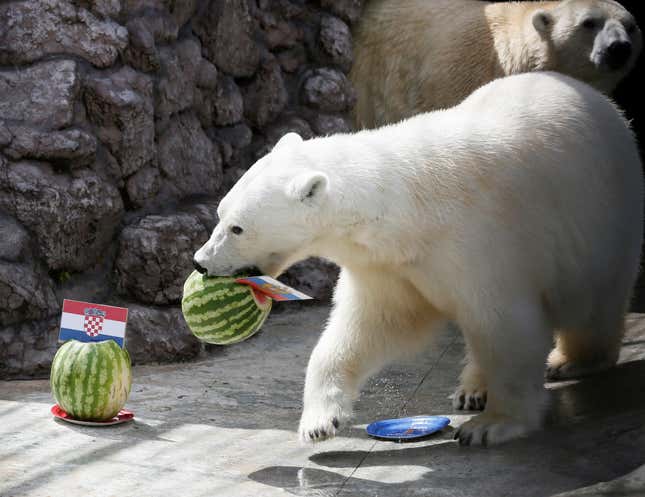 Here's a list of them, and their predictions.