Hawaii's Kilauea volcano has been spewing out gas and molten rock ever since it erupted in May. However, the spit and flow of lava hasn't just been hazardous to people who have gotten too close, it has also formed a small island.
According to the United States Geological Survey, a tiny new island, measuring approximately 6 to 9 meters (20 to 30 feet) in diameter, appeared on the northern edge of Hawaii.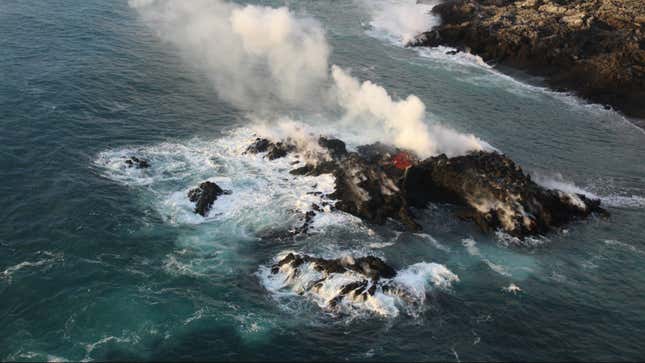 While the discovery of the island may tempt tourists to take a look, it's definitely not advisable. The Kilauea volcano has already destroyed around 700 homes and can spit lava from far away. Over the last day, 23 people found out the hard way when they took a tour boat near the site and got injured due to a lava bomb.
According to US state officials, an explosion sent rocks and debris flying through the air, penetrating the roof of the tourist vessel. While 10 of the tourists had superficial injuries, 13 were taken to hospital.