Nick Bilton's book Hatching Twitter, about the startup's early years, couldn't be more perfectly timed: It's coming out on November 5, right around when Twitter hopes to pull off its initial public offering. And the excerpt published by the New York Times appears to justify the book's dramatic subtitle: "a true story of money, power, friendship, and betrayal."
The sordid details in Bilton's narrative got us thinking about the inevitable feature film—call it The Other Social Network. (OK, the movie may not quite be inevitable; as last week's IPO filing made clear, Twitter is no Facebook.) Nevertheless, here are our picks for actors to play each of the major characters, along with quotes from the excerpt of Bilton's book. Feel free to argue with us on Twitter!
Co-founder Jack Dorsey will be played by Jake Gyllenhaal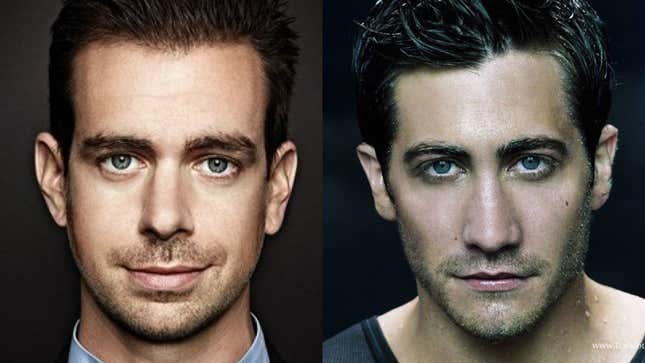 What Glass didn't know was that Dorsey was the one who wanted him out. Perhaps it was because he sensed vulnerability or perhaps it was because Glass was the only person who could rightly insist that the status updater was not Dorsey's idea alone…. That night, a defeated Glass met with Dorsey at a nearby club, where they drank late into the night. At one point, as they stood at the bar to order another round of drinks, Glass confided his day's ordeal. Dorsey acted dumbfounded and blamed Williams.
Co-founder Ev Williams will be played by Joseph Gordon-Levitt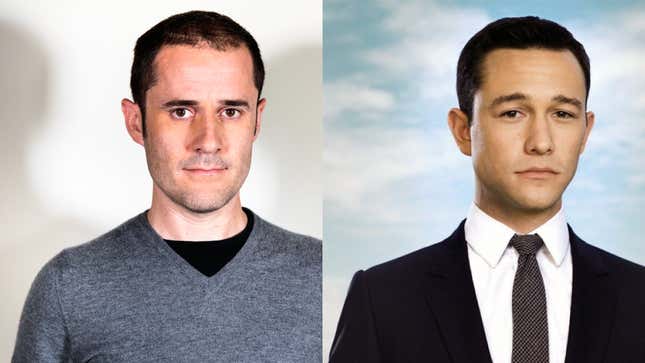 One summer afternoon, Williams asked Dorsey to meet him in the upper-floor conference room that the Twitter gang referred to as Odeo Heights. They opened the door to the small room, pulled back the chairs across from each other and sat, hands clasped as they had dozens of times before. "You can either be a dressmaker or the C.E.O. of Twitter," Williams said to Dorsey. "But you can't be both."
Co-founder Biz Stone
 will be played by
Seth MacFarlane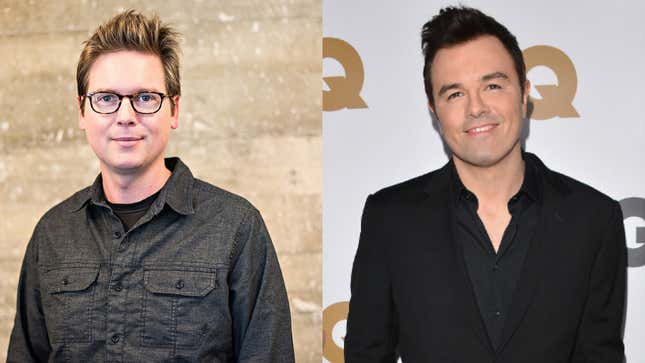 On more than one occasion, Williams considered removing Dorsey — who was by this point working on a mobile-payments company called Square — from his silent board seat. ("Jack's gone rogue," is how Biz Stone privately characterized the behavior.)
Co-founder Noah Glass will be played by Adrian Grenier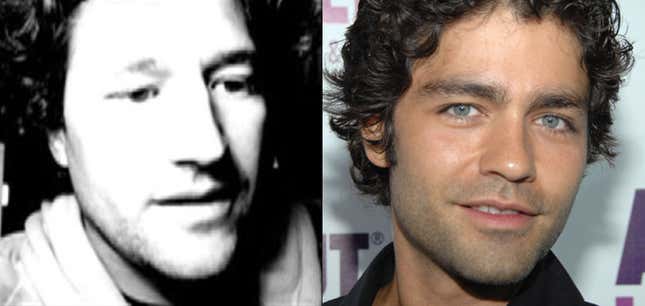 As he listened to Dorsey talk, Glass would later recall, he stared out the window, thinking about his failing marriage and how alone he felt. Then he had an epiphany. This status thing wasn't just about sharing what kind of music you were listening to or where you were, he thought. It could be a conversation. It wasn't about reporting; it was about connecting. There could be a real business in that. He would certainly like such a service: his nights alone in his apartment, alone in his office, alone in his car, could feel less alone with a steady stream of conversation percolating online. The two brainstormed for a while longer, and as Dorsey staggered out of the car to go home, Glass said, "Let's talk to Ev and the others about it tomorrow."
Venture capitalist Fred Wilson will be played by Jonah Hill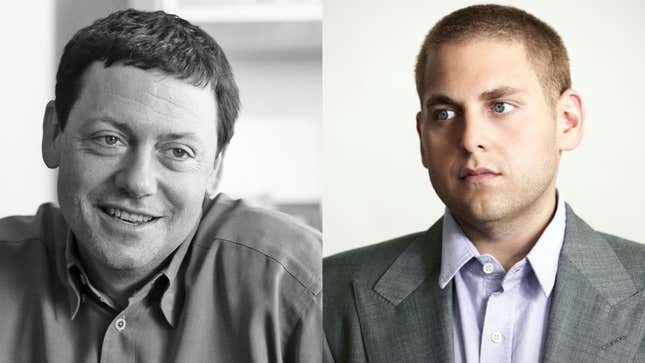 According to several people at the company, Fred Wilson, however, said he thought Williams had always been a terrible C.E.O. "I never considered you a founder," he said. "Jack founded Twitter." (Wilson denies this exchange.)
Twitter CEO Dick Costolo will be played by Jeff Goldblum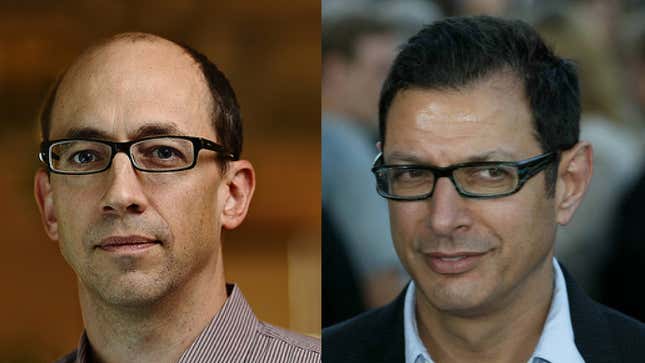 The photo at top is by Nicole Lee and used under a Creative Commons license.