US education secretary Betsy DeVos's 163-foot-yacht, the "Seaquest" was untied from its moorings and set adrift in the Huron Boat Basin in northern Ohio on Saturday night by an unknown person.
No one was hurt, but the yacht's paint job sustained $5,000 to $10,000 in large scratches and scrapes, the Toledo Blade reports, citing a police report. The boat's captain "called police at about 6 a.m. Sunday, telling them that he and the crew realized at sunrise that someone had untied Seaquest from the dock, setting it adrift," the paper reports. Police are looking for surveillance video to figure out who was responsible.
The Seaquest, built in 2008, is a "luxury motor yacht" worth $40 million, with room for 12 guests in cabins and 12 crew, and a maximum speed of 24 knots, according to yachtharbour.com. DeVos and her husband's assets include "no less than 10 yachts and reportedly an interest in the shipyard that built them," the yachting news website reports. The boat has teak decks and room for 12 crew, yachtcharterfleet.com says.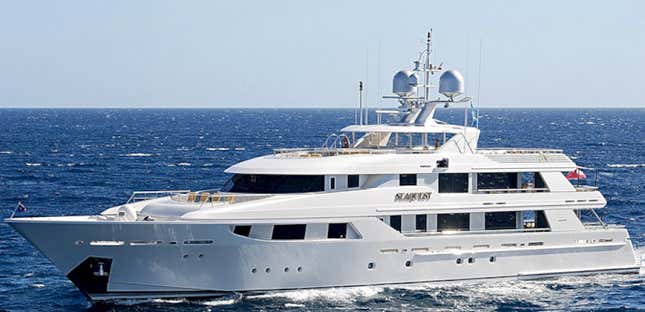 The DeVos family's other yachts include "WindQuest," "SunQuest," "Kitsune," and "Godspeed," according to superyachtfan.com.