The news on the green technology front has not been good of late. As we wrote yesterday, funding for new technologies has been declining sharply. But there's one bright spot for clean energy startups: solar power.
Global photovoltaic power capacity is expected to hit a record 36,700 megawatts (MW) this year, according to market research firm Bloomberg New Energy Finance. For instance, a study released today reports that by mid-2013 commercial installations of solar panels in the US had already jumped 40% over last year to 3,380 MW.
The largest commercial consumers of solar power are some of the US's biggest retailers. Companies like Wal-Mart and IKEA are voracious consumers of electricity and they're not going green out of the goodness of their corporate hearts. "The continued fall in solar system prices and the adoption of innovative financing models that can reduce up-front costs allow companies that have deployed solar to dramatically reduce energy expenditures," states the report by the Solar Energy Industries Association, a trade group, and Vote Solar, a San Francisco-based non-profit advocacy organization.
The charts below show why the corporate solar business is likely to continue to boom despite the ups and downs of the green tech industry. Retailers and big corporate consumers of electricity like Apple and General Motors lock in solar electricity rates under long-term contracts to hedge against price spikes from their local utility. Those solar rates are kept confidential but typically are less than for fossil-fuel power. The chart below from the US Energy Information Administration shows rising electricity in California, Oregon and Washington State.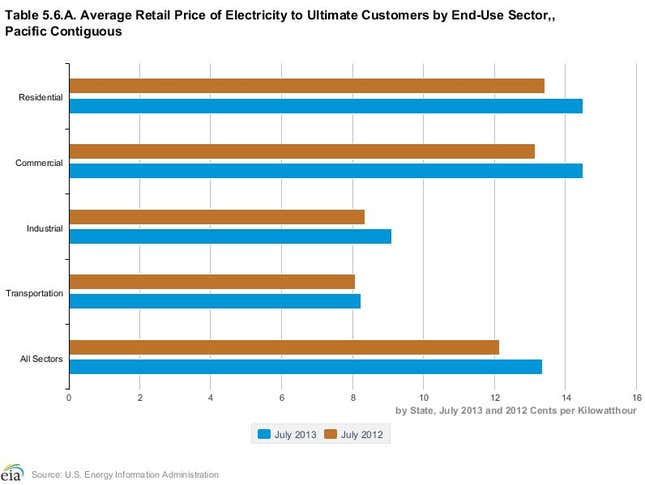 While electricity prices are expected to continue to rise in the years ahead, the installed cost of a photovoltaic system continues to drop.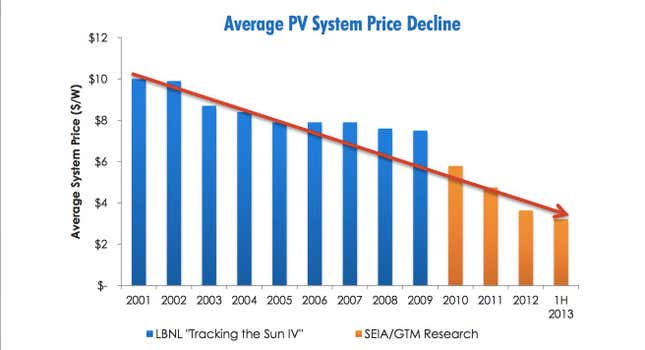 The plummeting price for photovoltaic electricity means that installations are spreading beyond states like California that feature both high electricity prices and generous subsidies for solar.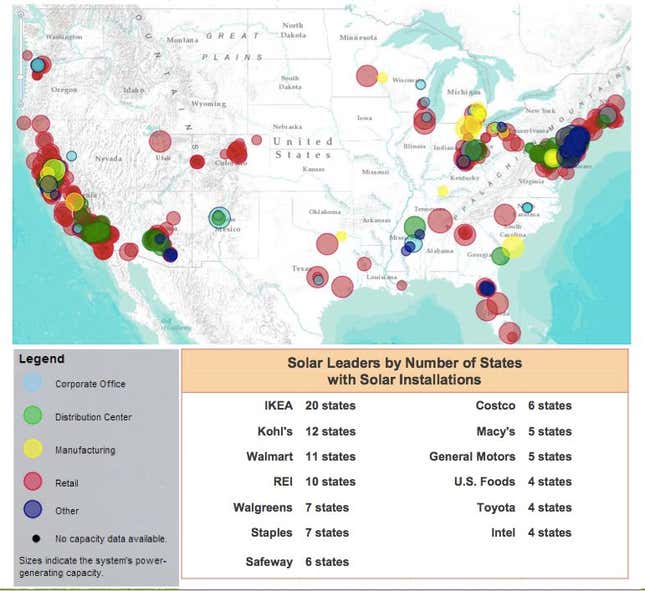 As a result, corporations are becoming their own mini-utilities.