As everyone knows by now, a storm is raging in the world of personal computing. PC sales are down and mobile devices like phones and tablets are the culprit. PC makers are trying to regain lost territory by offering "convertibles"—Frankenstein's monsters that combine the worst traits of the laptop with the worst of the tablet.
Some think Apple will be the first to successfully bridge the gap between tablets and laptops. The company has just announced that it's going to unveil something on Oct. 22. It will probably just be a refresh to the existing iPad lineup, but this is as good a time as any to round up the current state of speculation on Apple's tablets, laptops, and the gadgets at their intersection.
A laptop with the same innards as an iPhone 5s?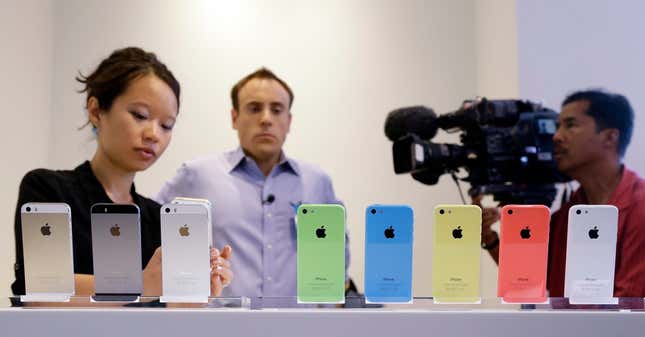 Mark Shuttleworth, founder of software company Canonical, and himself a big fan of converged mobile and desktop devices, says that the super-fast chip in the latest iPhone is a clear sign that Apple intends to merge its desktop and mobile devices. The most immediate result might be, for example, a MacBook Air running on the same chip as the phone, which could give it either fantastic battery life or an even slimmer profile, and perhaps both.
As enterprise mobile strategist Lou Miranda notes, Apple calls the A7 chip in the iPhone 5s a "desktop-class chip," which means that "the difference between an 11″ MacBook Air and a 9.7″ iPad [is] not much more than 1 inch."
A 12″ iPad that could be used as a laptop?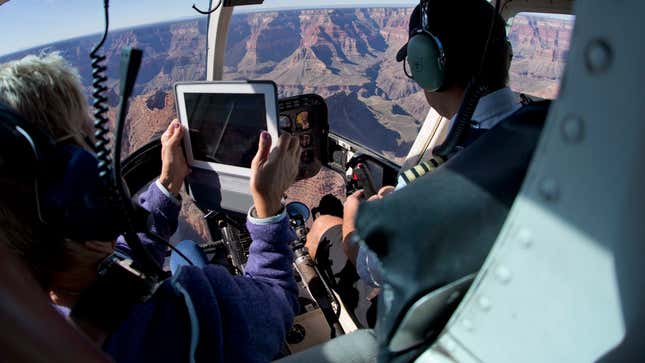 The mythical 12″ iPad might never see the light of day. But, as Jason D'OGrady writes for ZDNet, the temptation to do something that resembles Microsoft's Surface, but done right, could be too powerful for Apple to pass up. It might even someday lead to a hybrid desktop/mobile operating system like Windows 8, though considering how terribly hybrid operating systems have done so far, that seems unlikely.
A keyboard cover for the iPad, like the one on the Microsoft Surface?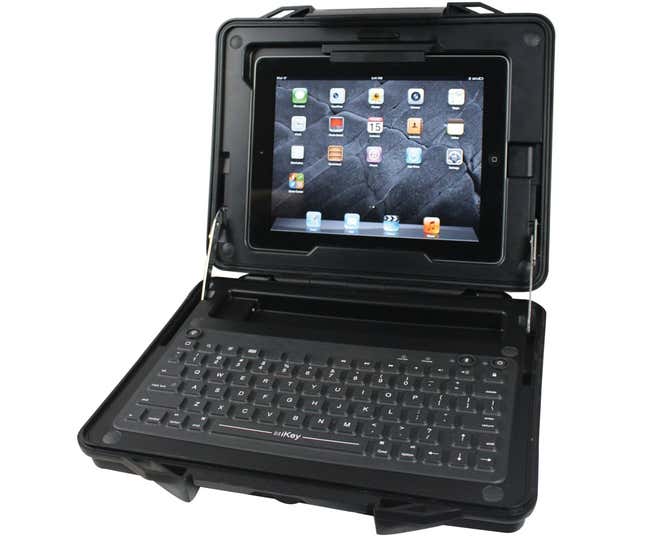 The tag-line of Apple's Oct. 22 event is "We still have a lot to cover." Reading perhaps too literally, this could be a pun indicating that Apple is finally giving iPad users its take on an already very popular accessory: The keyboard case.
An Apple version of this might solve a couple of design flaws common in current keyboard cases. One is that iPads have trouble achieving an instant-on connection to wireless Bluetooth keyboards, and the second is that the wireless Bluetooth connection can drain the iPad's battery. Apple, with its control over its hardware, might be able to introduce a physical connection between a keyboard and the iPad, or at least improve the Bluetooth connection.