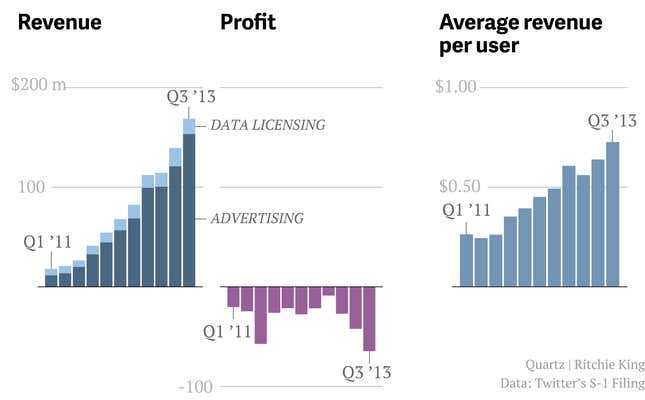 Twitter's amended IPO filing, which it just filed, updates the company's financial performance through the end of September 30. Think of it as Twitter's third-quarter earnings report.
Overall, revenue in the third quarter was $169 million, up 17% from the previous quarter and 51% from the same quarter a year prior. But Twitter was still in the red, reporting a loss of $65 million, its largest quarterly loss ever.
Still, Twitter's average revenue per user ticked up to 72 cents, even though the average user checked her timeline 1% less frequently compared to the previous quarter. The reason is that the revenue Twitter earned for every 1,000 timeline views grew from 80 cents to 97 cents between the second and third quarters.