Art is sometimes the easiest way of understanding the mysterious and unknowable.
The Art of Neuroscience competition, organized by the Netherlands Institute for Neuroscience, solicited entries from around the world to help "make the research from neuroscience labs more tangible…[and] for scientists to evaluate their own work from a different perspective." The recognized entries come from practicing scientists presenting their work in creative ways as well as artists who have collaborated with scientists.
The work illustrates both the physical complexity of human brains—and the sensitivity of our mental conditions.
Alvin Kamermans, a Ph.D. student at Vrije Universiteit Medical Center, shows an image of astrocytoma cells, a certain type of brain cancer.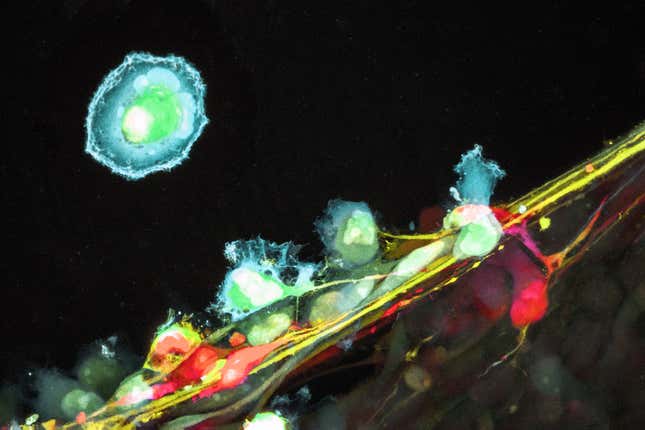 Yishul Wei, a researcher at the Netherlands institute, charted the rhythms of the autonomic nervous system, which controls the most basic functions of the body, breathing, digestion and in this depiction, heartbeat. He adds, "clearly seen the heart rhythm is not perfectly periodic, otherwise the heartbeats (R-waves or "spikes" in the ECG) would overlap.
"The rhythm is also not random, but have complex structures reflecting the underlying complex nonlinear neural control outside of our consciousness."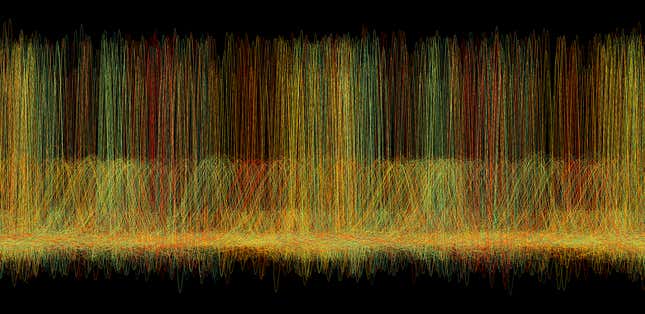 To depict the complexity of the sensation of smell, Carles Bosch Piñol of The Francis Crick Institute and artist Francesca Piñol Torrent adapted a 3D scan of neurons of the glomerulus—the portion of the brain that helps process smell—into a woven tapestry.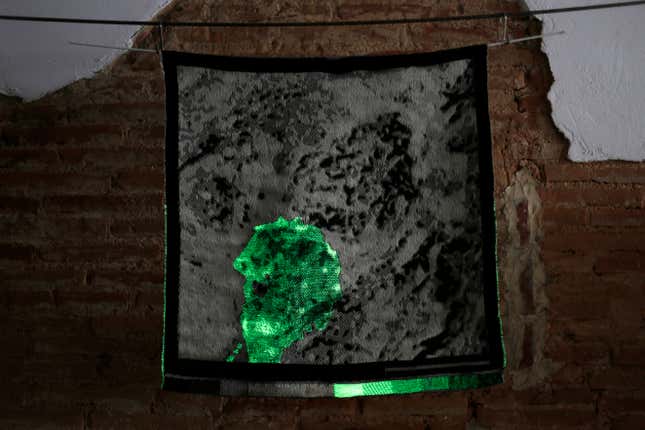 Artist Lynn Lu built an interactive art installation around the research of neuroscientist Carmine Pariante on connections between stress, the brain's biology and mental health.
Artist Jenny Walsh, working with neuroscientist Kate Jeffery and technician Jeremy Keenan, produced a musical glass sculpture that "represents a head-direction network that is controlled by the head movements of an exploring mouse."